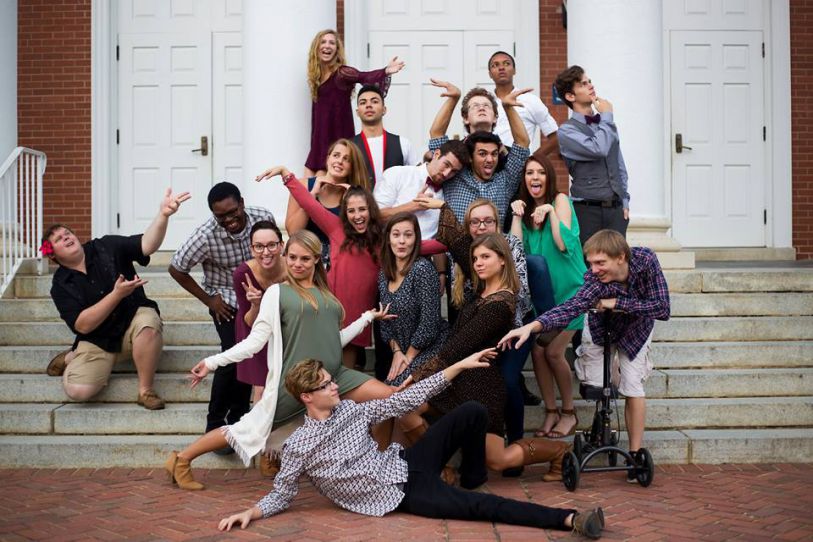 In honor of the 2017 ICCA tournament, The A Cappella Blog pursued short interviews with competing groups to develop insights into why and how groups approach competition, and to get appropriately excited for the tremendous shows ahead of us.
What's your group name and on what date is your group's quarterfinal?

We are the One Note Stand! Our Quarterfinal is on February 4th.
How long has your group been around? Have you competed before?
Our group was established in the spring of 2008. This is our first time competing in the ICCAs!
Why are you competing this year? What does your group hope to accomplish or get out of the experience?
Over the past 10 years, our group has been maturing. We are a tight knit group: we love to sing and have fun together, but we also recognize our potential in the world of a cappella. Auditioning for the ICCAs was our first big step in becoming a competitive a cappella group and diving deeper into all of the a cappella opportunities that are available to University groups! We want to give our best performance, get meaningful and constructive feedback, and we're so excited to see how we stack up against some of the best groups in the country.
How is your group preparing for competition?
Lots of sleep, throat coat, and hugs. We've amped up our rehearsal schedule to rehearse 4 times a week until February 4th, but we also make sure we have fun rehearsals and games built into all of the craziness. Some of our favorite fun rehearsals include wearing bathrobes to rehearsal and dressing up as another member.
If you were to describe your group, or the set your group is planning for competition with just three words, what would they be?
Driven, fun, family! We can't stress the family thing enough. We just really love each other.
You can follow One Note Stand on Facebook here: https://www.facebook.com/TheOneNoteStand/.