Open Letters
Open Letters is a space for the things we think but do not say. Or, more precisely, things that our content manager Mike Chin wants to say and here's his platform. Consider them suggestions. Dismiss them as rants. They're here with a target audience in mind, and you're invited along for the ride.
Dear Readers,
In January 2007, we launched The A Cappella Blog. A lot has happened since for this blog and, all the more so the a cappella world. The Sing-Off television series, the Pitch Perfect film series, and a little group known as Pentatonix all became things and, in so doing, made the popularity of the genre explode. The SoCal VoCals, who had never previously appeared at ICCA Finals, became a dynasty—the first group to ever win five championships. DCappella is changing the game all over again right now with their remarkable touring show.
We're barely scratching the surface.
But the wonderful thing about running The A Cappella Blog over the last twelve years was attending over fifty live competitions, receiving albums from around the world in the mail (and later in our inboxes), and chronicling and critiquing a genre and a community as it grew up.
And now it's time to step aside.
We founded The A Cappella Blog on the premise that a cappella wasn't covered enough. What web presence a cappella did have was scattered and inconsistent, particularly relative to where it is today. Yes, there was the Recorded A Cappella Review Board which did then, and continues now to provide top-notch reviews of a cappella albums, but there weren't many consistent, independent resources beyond that. YouTube was a fledgling thing with little in the way of archival footage. Similarly, major social media sites like Facebook and Twitter were just catching on with uneven representation from the a cappella world, and limited capacity to share video or audio. The folks at CASA and Varsity Vocals were off to a wonderful start on their web presences, laying the foundation for what they would become, but it's difficult to both be the institution and offer media coverage that doesn't feel institutional. So it was that we covered the scene both independently and as outsiders. Neither of us had sung in a cappella groups, and it was our greatest ambition to help the genre crossover to other would-be fans by offering a cappella exposure, and providing commentary that would be accessible to interested parties who didn't necessarily have any more technical background than we did.
Times have changed. FloVoice is streaming events and offering wonderful opinion pieces. AcaVille Radio has broadened live event coverage via not only their site and broadcasts, but an expansive social media presence. Folks like Marc Silverberg are offering nuanced, not to mention entertaining, insights on the a cappella world in the blog format, in addition to original creative content. The Counterpoint podcast from Deke Sharon and Rob Dietz may be new but is already making waves in how we listent to and think about a cappella. And you want archival footage of a major performance? The odds are that between YouTube or a group's social media pages, you can now find what you're looking for.
Does The A Cappella Blog still have a place in a cappella media? We're sure we could, and we are so appreciative of those who have continued to visit our website, even as the volume, depth, and variety of our posts have diminished in recent years. However, we are all too willing to accept that we aren't needed anymore, and just as things have changed for a cappella, so too have they for the site's leadership.
We founded the site as a pair of bachelors, just starting our own lives after college. Now we're both husbands and fathers. We've balanced the blog with full-time work and graduate studies, and it was never easy. More so than family life preventing us carrying forward with the blog, it has compelled us to re-prioritize.
While we'll still maintain some social media presence for the time being, this will be our final blog post for the foreseeable future. With that, we'd like to use the space of this last open letter to offer a totally non-comprehensive thanks, acknowledgment, and fond reminiscence to some of the moments, groups and people whom we'll remember fondly from our twelve-year-plus a cappella odyssey.
To the 2005 University of Rochester Midnight Ramblers and Rutgers University Casual Harmony--you're the groups that captured our imagination and in many ways sparked the idea of traveling to report on live a cappella competitions.
To Amanda Newman, David Rabizadeh, Andrea Poole, Holli Matze, Cooper Kitching, Saqib Yasin, Courtney Jensen, Lindsay Howerton-Hastings, Sara Yood, Emily Flanders, Matt Shirer, Andrew Poole, and all of the other Varsity Vocals team members we've worked with over the years, and who welcomed us, offered tickets to shows, facilitated our coverage, and even afforded us opportunities to host or emcee events over the years.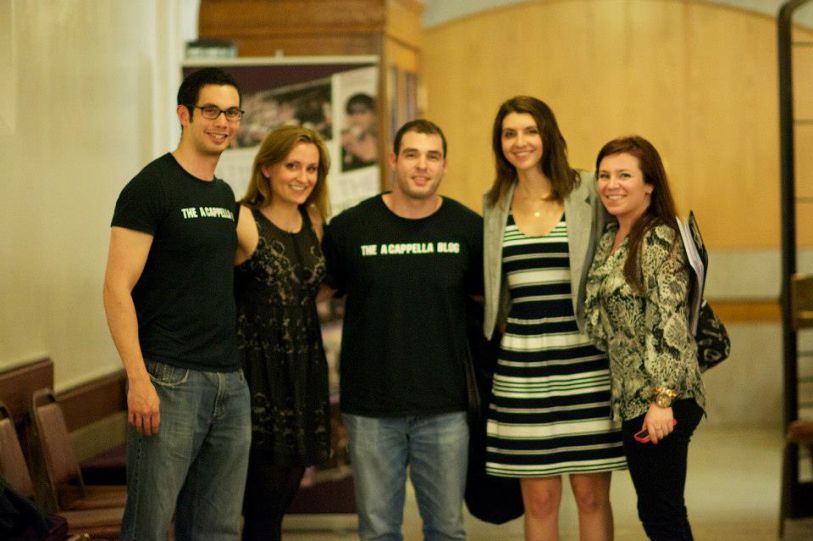 To Deke Sharon (doesn't everyone in a cappella owe Deke Sharon an acknowledgement?), Dave Brown, Bill Hare (who let me hold his Grammy!), Michael Eldredge, Blair Baldwin, and the variety of other a cappella experts and power players who volunteered time, welcomed us to events, or literally opened their doors to us to further our website at different stages of its development. To Christopher Diaz, Rob Dietz, Bri Holland, Chris Rishel, Ted Trembinski, Ben Bram, Carl Taylor, Josh Chopak, Aaron Director, Ben Lieberman, Peter Hollens, Shams Ahmed, Mike Jankowski, Jon Smith, Jo Vinson, Dan Purcell, Noah Berg, Ryan Aiello, Jillian Kimberlin, Dave Longo, Angela Longo Ben Stevens, Tom Anderson, TeKay, Elie Landau, D.W. Routte, Lindsey McGowen, Matt Caruso, Matt Zager, Jonathan Minkoff, Sean Patrick Riley, J.D. Frizzell, Diego Aardila, and dozens of other friends and colleagues who offered their camaraderie and valuable insights into a cappella in different ways across a period of years.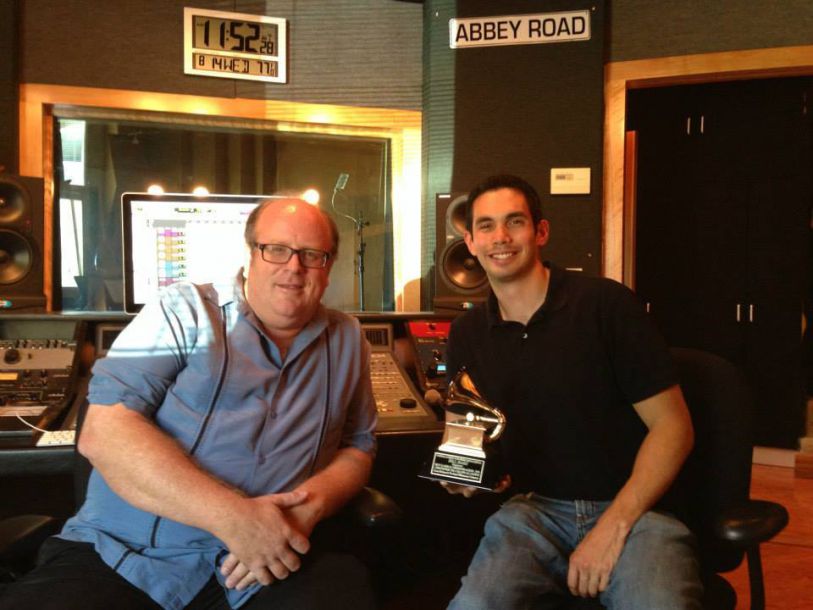 To Jerry Lawson and Julie Hurwitz for offering the thrill of a phone interview, and a taste of something pure and magical when your answers to questions gave way to impromptu song stylings.

To the 2008 SoCal VoCals, who may not have been better than other SoCal VoCal championship incarnations to follow, but nonetheless left us in absolute awe of just how incredible a cappella could be early in our careers reporting on the form.
To the 2012 FSU AcaBelles whom staged Mike Chin's favorite twelve-minute set of a cappella he's ever experienced live. Period.
To Ben Spalding and Tom Paster, two of the friendliest people we've met, and some of the finest examples of the role a teacher can play in students' lives when it comes to fostering creative ambition and excellence in performance.
To Lisa Forkish and OSA Vocal Rush who saw the potential for not only exceptional art, but activism inherent in a cappella.
To the 2013 Nor'easters who brought tears to our eyes by singing their hearts out after fighting their way to ICCA Finals in the wake of the Boston Marathon bombing.
To Melissa Rashford and the Syracuse University Mandarins of her era, who first introduced us to ICCA, and to a cappella in earnest.
To Cut-Off A Cappella for singing at Mike Scalise's wedding.
To the 2010-2012 Washington University Stereotypes, whose infectious energy and good will reminded us of why, in addition to being critics and bloggers, we were first and foremost a cappella fans.
To Mike Peek, who accompanied us on a number of road trips to see a cappella shows and helped promote our site live and in person.

To Will Browar, whose design expertise reinvented The A Cappella Blog time and again over the course of our run, and who quietly shot some of the best a cappella photography the world has ever seen.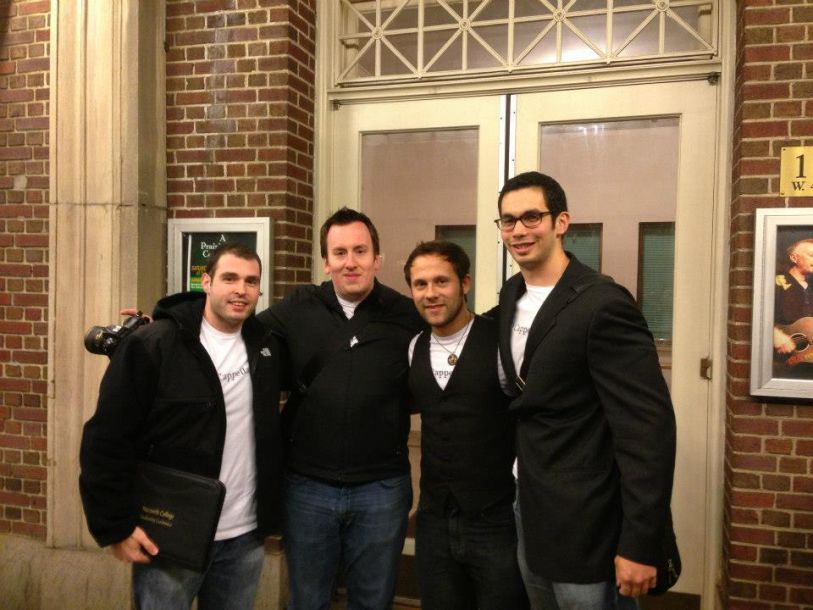 To Irene Droney, Stephen Hutchings, Andrea Aquino, Eric Talley, Jill Clark, Nancy Cheng,  Michael Marcus, Lo Barreiro, Gen Chawluk, and the variety of other regional coordinators, columnists, and guest writers who came and went over time.
To Nazareth College for twice affording us the opportunity to host ICCA events.
To Heather, Amy, Riley, and Maggie who gave us the time to see through our ambitions for this site as far as we wanted to.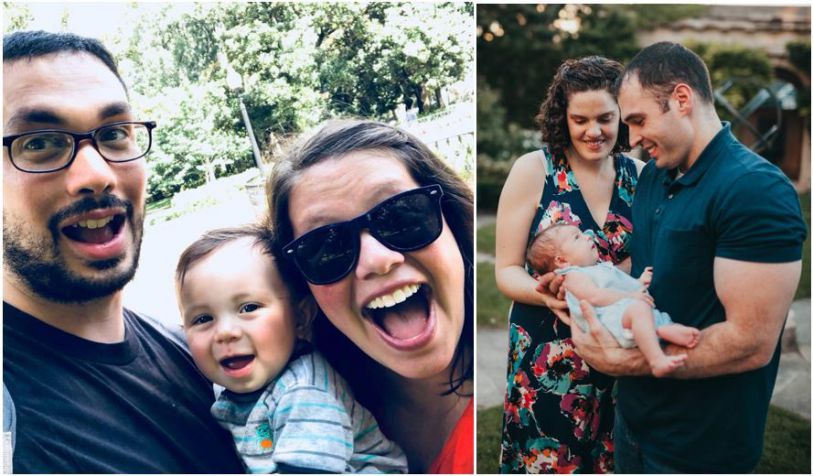 One of the dangers of singling out people and groups who have contributed to, supported, or otherwise meant something important to this blog is that we surely omitted a bunch of people we should have acknowledged (as we may have done in some lists past, too…). Rest assured that there were no snubs intended. We sign off with love, admiration, and our greatest hope that you all keep singing wherever you are. 
Sincerely,
Mike Chin and Mike Scalise