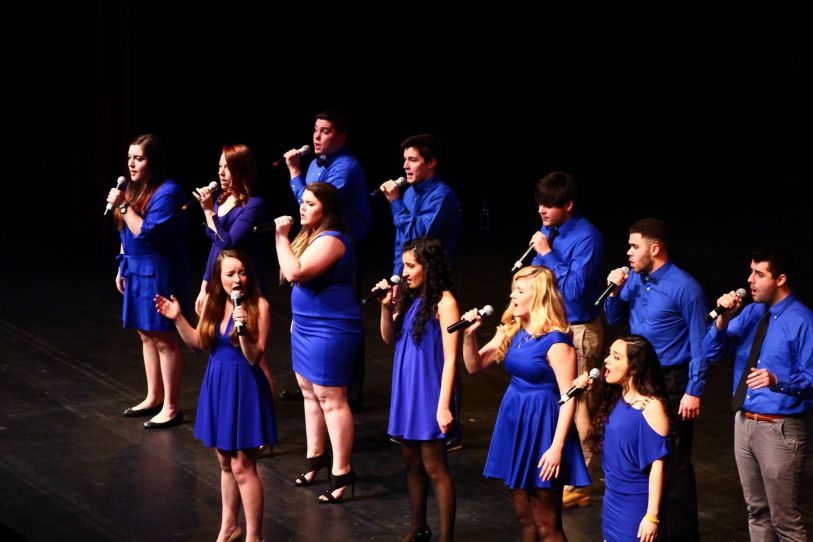 In honor of the 2017 ICCA tournament, The A Cappella Blog pursued short interviews with competing groups to develop insights into why and how groups approach competition, and to get appropriately excited for the tremendous shows ahead of us.
What's your group name and on what date is your group's quarterfinal?
Hello! We are A Minor, the University of Connecticut's premiere co-ed a cappella group, and we are competing in the Northeast region Quarterfinal on February 25, 2017 at RPI.
How long has your group been around? Have you competed before?
We were founded in 2004 by a small group of friends from the Asian American Cultural Center on campus who simply loved making music with one another. This is our first time ever competing in the ICCAs and we could not be more thrilled!
Why are you competing this year? What does your group hope to accomplish or get out of the experience?
A Minor has always been a passionate group and we thrive on the challenge to better ourselves. However, our current group might be one of the strongest, closest, most driven groups in our history. We are now at a point where a majority of us have been in the group for at least one year, and we are ready to take it to the next level. In addition to this, we want to branch out into the a cappella world! We look forward to having a fantastic time competing and forming new connections within this amazing international a cappella community.
Our ultimate goal going into the ICCAs is to share our passion for music and love of performing with the audience! We're excited to have this opportunity and are going to give this competition all we've got!
How is your group preparing for competition?
A lot of careful planning and preparation goes into making sure we create a schedule that will prepare us for our competition. We typically have two rehearsals a week, but because we have so much to accomplish in a short amount of time, we are also having weekly sectionals to reinforce the musical aspects of our set. We try and leave a little space between our rehearsals and sectionals each week because rehearsing takes a lot of energy. Rest and recuperation will be crucial to doing our best and keeping ourselves focused during these next few weeks.
Additionally, we have been hard at work crafting a set that will show off our strengths, while creating a story that the audience can easily follow and relate to. Each song in our set is unique and powerful in its own way, and we are going to highlight these aspects through our performance. We will be taking the time to analyze the meaning of what we're singing and the message we're trying to send, allowing us to channel our emotions into our performance and clearly conveying our story to every member of the audience. The weeks leading up to our competition will be intense, but we are confident that with hard work and determination we can make this our best performance yet!
If you were to describe your group, or the set your group is planning for competition with just three words, what would they be?
Our group is a passionate, dedicated family. Our set is empowering, introspective, and honest.
You can follow A Minor using the information below:
Website: http://uconnaminor.weebly.com/
Facebook: https://www.facebook.com/uconnaminor/
Twitter: @uconn_aminor
Instagram: @uconnaminor
Snapchat: uconnaminor
AMinor also recently released a new album, Ignite, available now on iTunes, Apple Music, and Spotify!
iTunes: https://itun.es/us/L5fJgb
Spotify: https://open.spotify.com/album/4r1bc93d2fCEdz9773ssfG