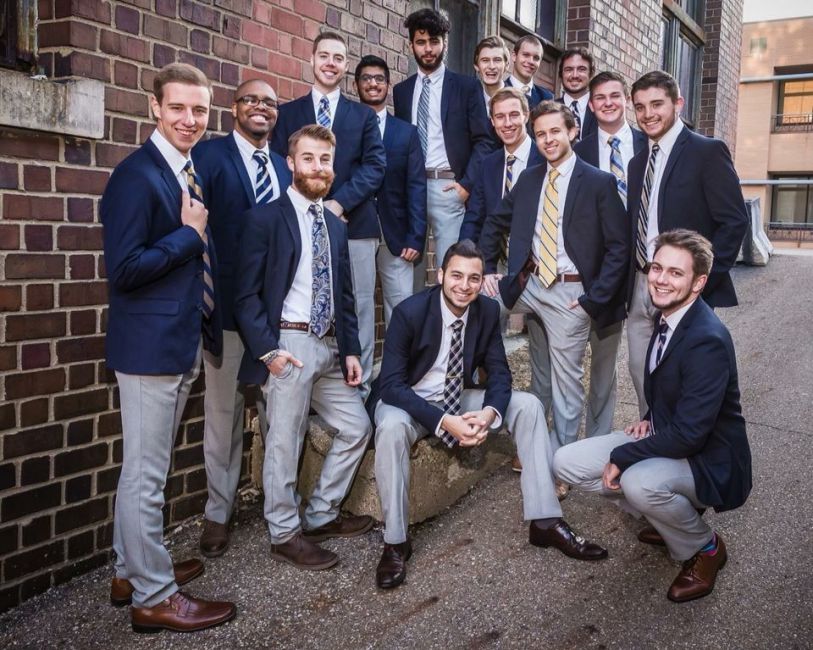 In honor of the 2017 ICCA tournament, The A Cappella Blog pursued short interviews with competing groups to develop insights into why and how groups approach competition, and to get appropriately excited for the tremendous shows ahead of us.
What's your group name and on what date is your group's quarterfinal?
We are Nuance, The University of Akron's all-male a cappella group. We are competing in the February 4th Quarterfinals at Rochester University.

How long has your group been around? Have you competed before?
Nuance was founded in 2004. This year will be our second time competing in the ICCAs.

Why are you competing this year? What does your group hope to accomplish or get out of the experience?
Last year was our first year competing, and we chose a set list that didn't really match our group's strengths. We are coming back this year to show the ICCAs who we really are.

How is your group preparing for competition?
Due to a fantastic director and super committed members, we have a very fast learning curve this year. We have selected two out of our three songs so far, and every song will be arranged by Christmas. We have eight rehearsals in January to get everything together, which I'm confident is more than enough.

If you were to describe your group, or the set your group is planning for competition with just three words, what would they be?
Like never before.

You can find Nuance on Facebook (facebook.com/uanuance), Twitter (twitter.com/uanuance), Instagram (@uakronnuance), Snapchat (@uanuance), and the web (www.uanuance.com)