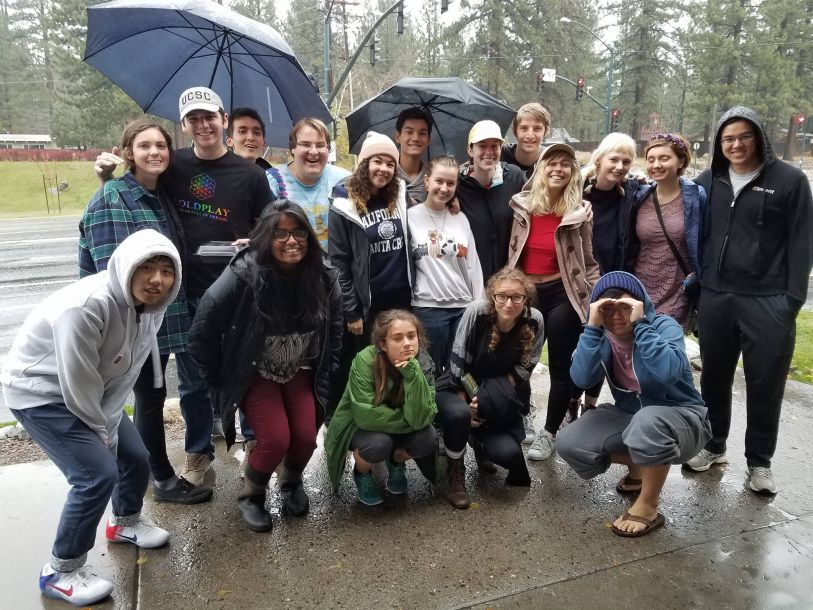 In honor of the 2017 ICCA tournament, The A Cappella Blog pursued short interviews with competing groups to develop insights into why and how groups approach competition, and to get appropriately excited for the tremendous shows ahead of us.
What's your group name and on what date is your group's quarterfinal?
Acquire A Cappella (representing UC Santa Cruz), Quarterfinal: Feb. 25th.

How long has your group been around? Have you competed before?

Acquire was established in February of 2007. Acquire has competed in ICCA's in prior years.

Why are you competing this year? What does your group hope to accomplish or get out of the experience?
It's been a few years since Acquire has competed in this competition, and we are ready to return! Every year, Acquire's strengths and challenges change depending on our new members. This year, we hope to use the ICCAs to test our musical abilities as a group, including dynamics, arrangements, soloists, and choreography. We are also so excited to go to ICCAs to meet other groups and gain some new connections in the a cappella community.

How is your group preparing for competition?
Our group has chosen a three-song set arranged by one of our amazing music directors, Jacob Darby. We also have a choreography leadership group in charge of choosing formations and helping the group learn choreo. Acquire currently meets twice a week as a group, and we also hold individual 1-hour long sectionals. One of Acquire's greatest strengths is the support we have from our Alumni, and we hope to have their help, advice, and critique during this process.
If you were to describe your group, or the set your group is planning for competition with just three words, what would they be?
Super.Hot.Fire.
You can visit Acquire online using the links below:
Website: http://www.acquiremusic.org/
Facebook: https://www.facebook.com/Acqui...