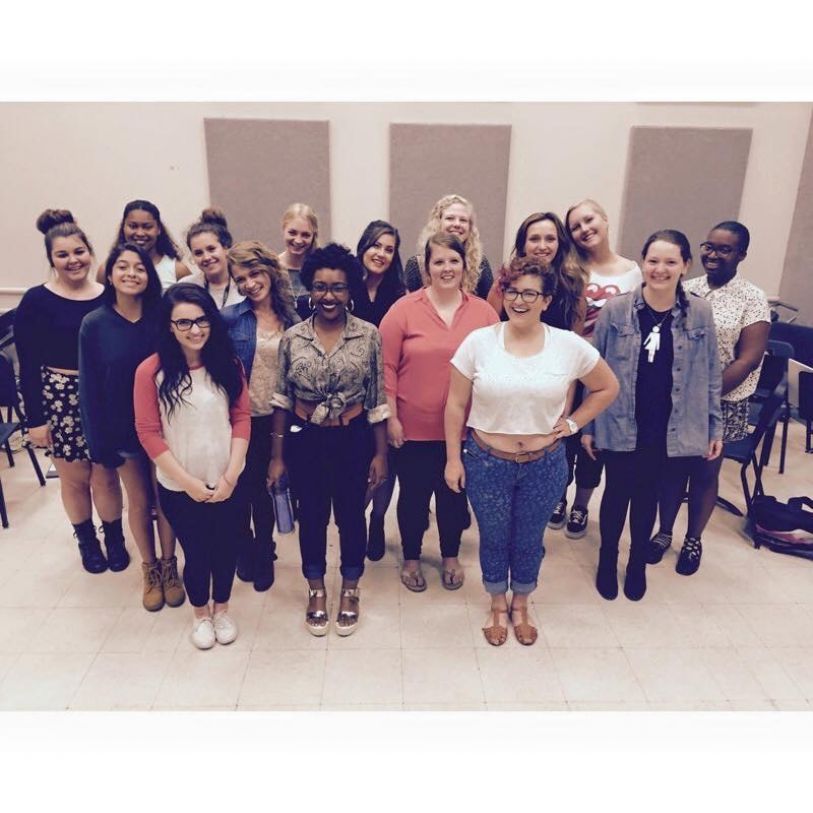 In honor of the 2017 ICCA tournament, The A Cappella Blog pursued short interviews with competing groups to develop insights into why and how groups approach competition, and to get appropriately excited for the tremendous shows ahead of us.
What's your group name and on what date is your group's quarterfinal?
We are the UNCG Sapphires! Our quarterfinal is Feb 4th, 2017 in Durham, NC
How long has your group been around? Have you competed before?
Our group will be 16 years old this year (est. 2001)! We have competed for most years since our group has been in exsistence but this year we have lots of new faces so it will definitely be a learning experience for many of our members.
Why are you competing this year? What does your group hope to accomplish or get out of the experience?
We are traditionally a competitive group. We compete at least once a year, so this is a very regular event for us. Because we have such a young group this year, my hope is that they get to see and feel all of the excitement that comes with ICCA and will learn lessons that they will pass on to future generations of Sapphires. It's not every day that college students get to get up on a stage and perform thrilling and beautiful music with a group of people that they've come to love and respect, and I hope they enjoy every second of their experience. Events like these are moments that can enhance the college experience, and are why schools urge students to get involved. I'm very happy that we've been lucky enough to be able to participate.
How is your group preparing for competition?
So far, we've been having rehearsals twice a week for 3 hours. We have also gone on retreats and had Ava-Bootcamp very recently. We try and keep our practice environment fun while also keeping in mind that there's always room for improvement, so focus is a must. But because we love what we do and each other, it's usually a lot of fun!
If you were to describe your group, or the set your group is planning for competition with just three words, what would they be?

Describing our group, I would say our three words are:
Angsty
Refreshing
Real
Describing our set I would say you could expect to feel:
Soulful
Emotion
Hope
You can follow Sapphire online using the information below:
Twitter: @uncgsapphires
Instagram: @uncgsapphires
Facebook: UNCG Sapphires