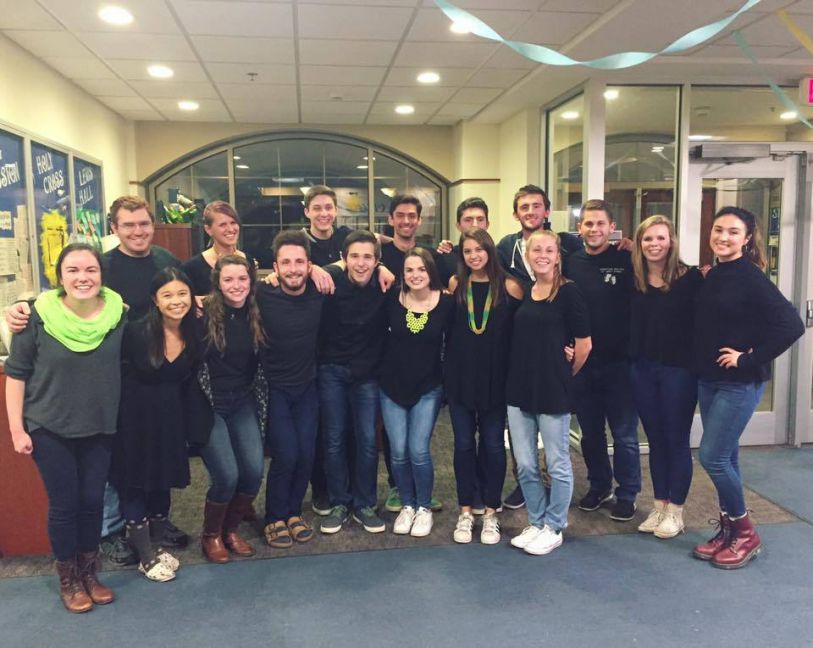 In honor of the 2017 ICCA tournament, The A Cappella Blog pursued short interviews with competing groups to develop insights into why and how groups approach competition, and to get appropriately excited for the tremendous shows ahead of us.
What's your group name and on what date is your group's quarterfinal?
We are The Echoes from The University of Notre Dame, and we are excited to be performing on February 11th, 2017 at Ball State.
How long has your group been around? Have you competed before?
The Echoes were founded in 2012, and this will be our first official competition.
Why are you competing this year? What does your group hope to accomplish or get out of the experience?
We think this will be a wonderful learning experience for our group, and we are excited to challenge ourselves with more complex music and choreography. Our group is also looking forward to bonding during the drive through Indiana--our road trip songs are guaranteed to sound glorious. After this year we will hopefully have a better understanding of the competitive process and how to improve for subsequent years of competition!
How is your group preparing for competition?
We are currently working on creating some really exciting new arrangements, and will be perfecting their performance when we return from the holidays!
If you were to describe your group, or the set your group is planning for competition with just three words, what would they be?
Our set will be: Modern, Electrifying, Impassioned
You can follow The Echoes on Facebook.