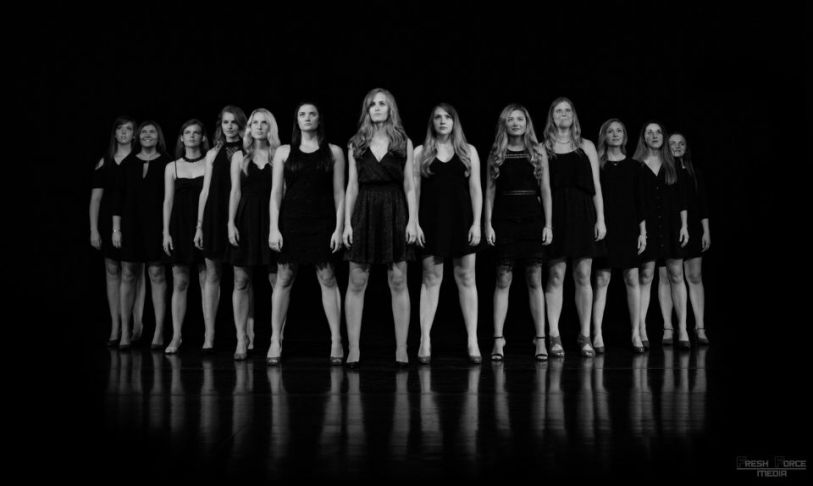 In honor of the 2017 ICCA tournament, The A Cappella Blog pursued short interviews with competing groups to develop insights into why and how groups approach competition, and to get appropriately excited for the tremendous shows ahead of us.
What's your group name and on what date is your group's quarterfinal?
We are the Miami Misfitz and we are excited to compete in the ICCA Midwest Quarterfinal at Centerville High School on February 25th, 2017!
How long has your group been around? Have you competed before?
Our group was founded in 2001 by six friends who shared a passion for singing. We competed in ICCA competitions in the years 2006-2009 and were fortunate to receive awards each year. Although we have taken a long hiatus, we cannot wait to take the stage again come February!
Why are you competing this year? What does your group hope to accomplish or get out of the experience?
The Misfitz have developed immensely in the last couple years with increased focus and determination and there could not be a better way for us to demonstrate this growth than through competing in the ICCA competition this season. As much as we hope to return with awards, we are looking forward to the bonding and performance experience that ICCAs will lend to us as a group and as individual performers.
The Misfitz have a new album, Fitz, you can find on Spotify and iTunes. You can follow the group online using the information below.

Website: http://www.miamimisfitz.com/

Facebook: https://www.facebook.com/MiamiMisfitz/
Twitter: @MiamiMisfitz
Instagram: @MiamiMisfitz