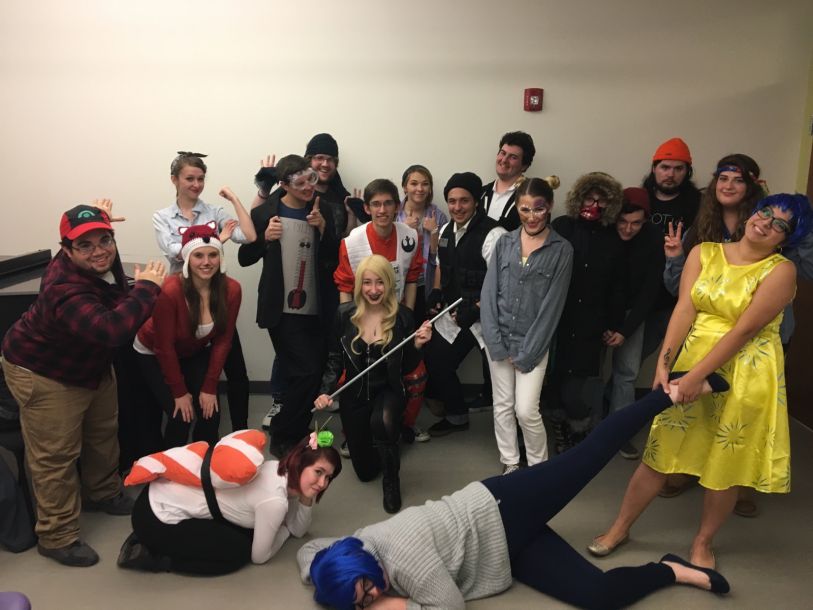 In honor of the 2017 ICCA tournament, The A Cappella Blog pursued short interviews with competing groups to develop insights into why and how groups approach competition, and to get appropriately excited for the tremendous shows ahead of us.
What's your group name and on what date is your group's quarterfinal?

We are The Golden Notes located at The College of Saint Rose in Albany, NY 12203. We're performing at Rensselaer Polytechnic Institute in the Experimental Media and Performing Arts Center on February 25th, 2017.
How long has your group been around? Have you competed before?
The Golden Notes were established in 2010 and are a coed a cappella group. We have competed in the ICCAs four separate times the most recent being last year at Massachusetts Institute of Technology.
Why are you competing this year? What does your group hope to accomplish or get out of the experience?
We are competing at the ICCAs again this year because we ended our run on a good note last year and want to continue to build off that performance. Our goal is to show that we've improved tremendously over the course of a year. We hope to represent our school well and leave everything we've worked so hard for on that stage. We're seeking to further our skills as a group, but most of all we'd like to enjoy ourselves and have as much fun as possible performing.
How is your group preparing for competition?


We've looked through our setlist and decided on three songs that will really show what makes The Golden Notes such a special group to be a part of. We will start brainstorming ideas to plan for choreography ideas and really start to build our group connections to the songs chosen for ICCAs. We also plan to meet with one of our schools dance teams to help us critique our overall performance prior to the big performance.
If you were to describe your group, or the set your group is planning for competition with just three words, what would they be?
One big family. From past experiences in this group it's great to see how close we've all become. We truly all love this group and work hard to make it as fun as possible. We've always been able to work with the cards we've been dealt no matter what the
circumstances and make the best out of situations. Being a part of something bigger than yourself with some of the greatest people I know.
You can follow The Golden Notes online using the links below:
Facebook: https://www.facebook.com/CSRGo...
Twitter: https://twitter.com/CSRGoldenN... (Twitter handle: @CSRGoldenNotes)