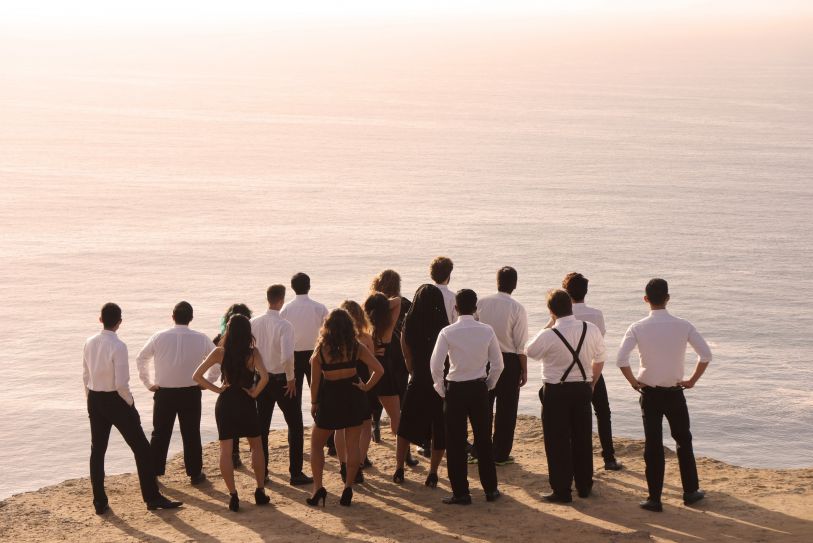 In honor of the 2017 ICCA tournament, The A Cappella Blog pursued short interviews with competing groups to develop insights into why and how groups approach competition, and to get appropriately excited for the tremendous shows ahead of us.
What's your group name and on what date is your group's quarterfinal?
We are The Beat @ UCSD, and we will be performing at the Southwest Quarterfinal on February 4th.

How long has your group been around? Have you competed before?

Our group has been singing and competing in the ICCA's since 2004.

Why are you competing this year? What does your group hope to accomplish or get out of the experience?
We try to compete every other year, so we are ready to join the race again after our break in 2016. In addition to gaining the incomparable experience of performing on an ICCA stage in front of judges, meeting new groups, and sharing our music and hard work, we ultimately hope to prove ourselves in the Southwest Quarterfinal and move on to the Semifinal.

How is your group preparing for competition?
As we previously mentioned, our last competition was in 2015, which means we spent all our rehearsal time and energy in 2016 perfecting our sound and learning to seamlessly blend our individual voices in preparation for this year's competition. This last academic quarter leading up to the competition, however, we have incorporated more rehearsal hours for us to master our choreography and stage presence.

If you were to describe your group, or the set your group is planning for competition with just three words, what would they be?

Our set is: A Love Story
Our songs each have a different attribute: Attraction, Regret, and Revival.
You can follow The Beat online using the links below:
facebook.com/theucsdbeat
thebeat.ucsd.edu