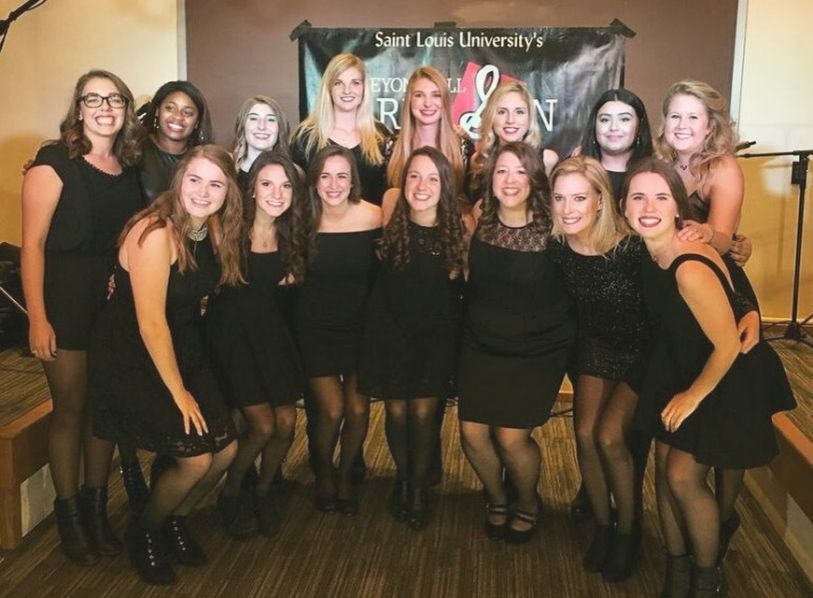 In honor of the 2017 ICCA tournament, The A Cappella Blog pursued short interviews with competing groups to develop insights into why and how groups approach competition, and to get appropriately excited for the tremendous shows ahead of us.
What's your group name and on what date is your group's quarterfinal?
Our group is called Beyond All Reason. We are set to compete February 11th at Washington University- St. Louis for the Midwest Quarterfinal.
How long has your group been around? Have you competed before?
Beyond All Reason is the first and only all-female a cappella group on SLU's campus. We were founded in 2002, with only 10 members at the time! However, we have only been competing in the ICCA competition for the past 3 years.
Why are you competing this year? What does your group hope to accomplish or get out of the experience?
For the most part, we compete because we truly enjoy and appreciate all of the hard work we put into our music. Each of our members has a mutual love for music and thoroughly look forward to sharing it with not only our friends and family as well as fellow students, but with other in the a cappella community as well. It's awesome to see what every other group prepares, and with knowing how much work we put into our set, we are better able to appreciate what others bring to the table as well. As a whole, we set the goal to place in the top 3 in our quarterfinal. This is something our group has never done in the past, but we truly think it's something we could accomplish this time around!
How is your group preparing for competition?
We just finalized our set this past week (which is always super exciting). So from now until competition, we are making plans to perfect the arrangements we have picked out, genuinely emote them, and add in choreography to emphasize the important features we have in each piece.
If you were to describe your group, or the set your group is planning for competition with just three words, what would they be?
Unique. Both our group, and our set. As a whole, our group consists of many different personalities that, when combined, create a group that truly cannot be replicated. We each have a special place in the group and bring sass, funk, humor, and many more qualities to the group. As for our set, we picked out songs that we would never have thought about performing in previous years. We tried to go beyond the boundaries and get rid of any limitations we had set before in order to push ourselves to be the best "us" we can be.
You can follow Beyond All Reason using the links below:
Facebook: https://www.facebook.com/slube...
Youtube: https://www.youtube.com/channe...
Website: http://www.slubeyondallreason....
Twitter: https://twitter.com/BAR_acappe...
Instagram: https://www.instagram.com/bar_...