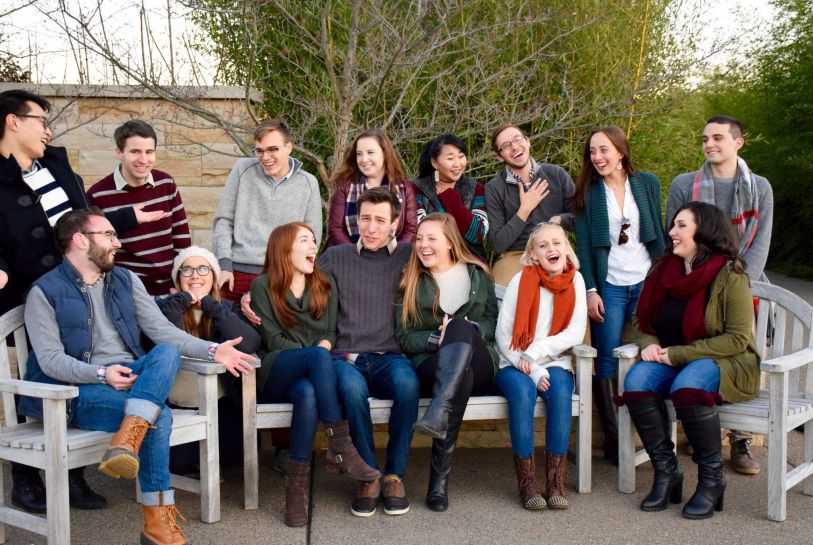 In honor of the 2017 ICCA tournament, The A Cappella Blog pursued short interviews with competing groups to develop insights into why and how groups approach competition, and to get appropriately excited for the tremendous shows ahead of us.
What's your group name and on what date is your group's quarterfinal?
We are... The Coda Conduct, from Penn State University. Our quarterfinal is Feb. 4th in Rochester, NY.
How long has your group been around? Have you competed before?

The Coda Conduct has been around for 4 years and will celebrate its 5th anniversary on July 5th, 2017.
Why are you competing this year? What does your group hope to accomplish or get out of the experience?

While competitions are fun, and winning is even more fun, we compete for the chance to show fellow a cappella lovers what our group is about and how much we have group in the few years our group has existed. We're also doing it for each other; the entire ICCA process is an "interesting" one that is often a rollercoaster ride that ultimately allows the group to be a closer and more tight-knit family.
How is your group preparing for competition?

Coda likes to treat what we call ICCA season as simply a more rigorous and attention-intensive time. Our rehearsals are slightly more zoned in, have more attention to detail and we rehearse a little bit more than normal. However, we try out best to not stray away from our normal schedule. We try to have a majority of the planning done before we leave for Winter Break and we learn our music over the break to ensure we are well-prepared to jump right into rehearsals and choerography in the spring.
If you were to describe your group, or the set your group is planning for competition with just three words, what would they be?
Fun, sassy & mysterious.
Coda Conduct is on iTunes and Spotify, and you can follow them online using the links below:
Facebook: https://www.facebook.com/theco...
Twitter: https://twitter.com/thecodacon...
Website: http://www.thecodaconduct.com/