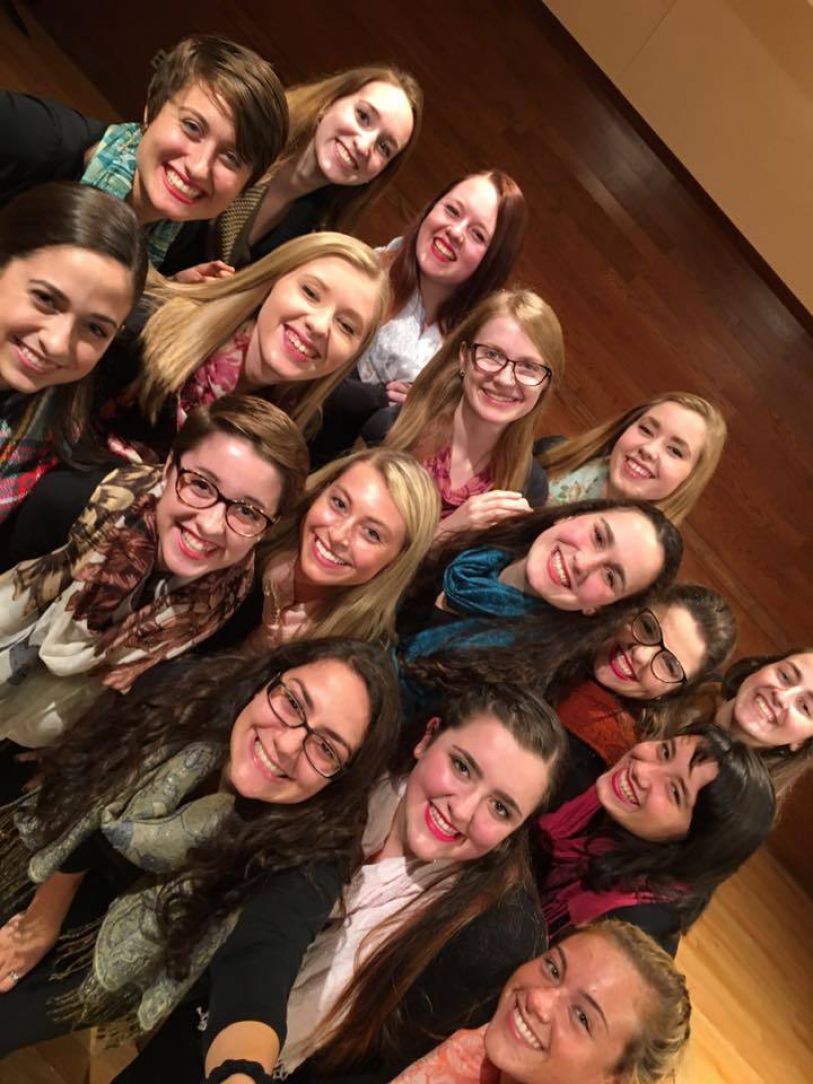 In honor of the 2017 ICCA tournament, The A Cappella Blog pursued short interviews with competing groups to develop insights into why and how groups approach competition, and to get appropriately excited for the tremendous shows ahead of us.
What's your group name and on what date is your group's quarterfinal?
Call4Backup, and our quarterfinal date is February 4th at U of R!!
How long has your group been around? Have you competed before?
Our all-female group was founded at Nazareth College in 1998. Last year was the first time that C4B decided to compete in ICCA's.
Why are you competing this year? What does your group hope to accomplish or get out of the experience?
We are competing because we have a lot of fun working with other groups in the area, and we enjoy bettering ourselves as a group. We're not in it to win; we want the feedback, we want the fun, we want the thrill of performing. Winning is cool, but we're just competing to have a good time, and learn to be a better performance ensemble!
How is your group preparing for competition?
Since our group is student run and full of music and non-music majors, not to mention campus leaders all with crazy schedules, we only really rehearse twice a week (Sundays for 2 hours, and a midweek rehearsal for 1 hour). We are working on our rep. now, and we are learning new choreography in rehearsals. We focus on our sound as a whole, and bringing out our personality in our performance even in rehearsal.
If you were to describe your group, or the set your group is planning for competition with just three words, what would they be?
Feminism, Inspiration, Empowerment.
You can follow Call4BackUp online using the links below:
Facebook: https://www.facebook.com/NazCall4Backup/?ref=aymt_homepage_panel
Instagram: @nazcall4backup