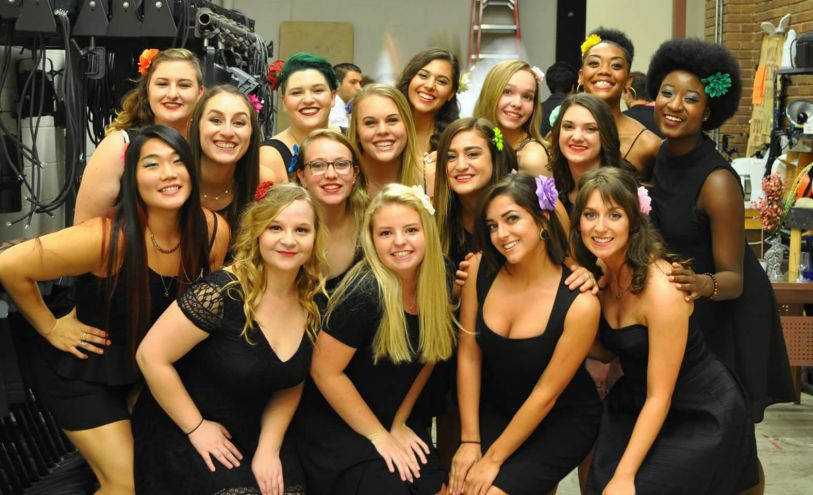 In honor of the 2017 ICCA tournament, The A Cappella Blog pursued short interviews with competing groups to develop insights into why and how groups approach competition, and to get appropriately excited for the tremendous shows ahead of us.
What's your group name and on what date is your group's quarterfinal?
We are Ladies First A Cappella from Michigan State University, and our quarterfinal date is on February 18th, 2017!
How long has your group been around? Have you competed before?
Our group is actually the second oldest a cappella group on campus and we just celebrated our 30th anniversary in 2015! Ladies started in 1985 at Michigan State to counter the presence of the oldest a cappella group on campus, which is an all male group. We have grown immensely since then and have now been competing in ICCA every year since 2014 and we are very happy for the success we have had each time.
Why are you competing this year? What does your group hope to accomplish or get out of the experience?
This year, we're competing because it's such an awesome and empowering experience for us to perform on the ICCA stage, and to be represented as a part of the massive a cappella community that's out there. We are really hoping to just have fun with each other and the other groups, as well as put on another killer performance to show everyone what an all-female group is capable of. We have had a pretty significant turnover with members this year, so we are also hoping to give our new girls the best first ICCA experience they can have while honoring the achievements of the Ladies who competed before.
How is your group preparing for competition?
To prepare for ICCA, we are meeting for rehearsals 3 times a week and individually working like crazy outside of rehearsal to get our music down. After winter break, we'll be ramping up our rehearsals even more. Although it can be a very stressful process to learn the choreography, the music, and everything else that comes with it (especially in the last few weeks before the show), it always pays off in the end!
If you were to describe your group, or the set your group is planning for competition with just three words, what would they be?
The theme of our group and set this year can probably be described in 3 words as All-Girl Power! This applies to our ICCA set and our group as a whole. Every song we learn means something different to each person in the group, and everyone connects to it differently. We use our music as a force to empower and support each other - both onstage and off. It's really cool to see how much strength we can find with each other, especially when you're shaking from nerves on the stage at quarterfinals and can just look to any of the girls next to you to find some relief. Plus, we really like to show people that an all-girls group can kick just as much butt at ICCA as any other group!
You can follow Ladies First online using the information below:
Website: www.ladiesfirstmsu.com
Facebook: www.facebook.com/LadiesFirstMSU/
Twitter: @LadiesFirstMSU
Instagram: @ladiesfirstmsu