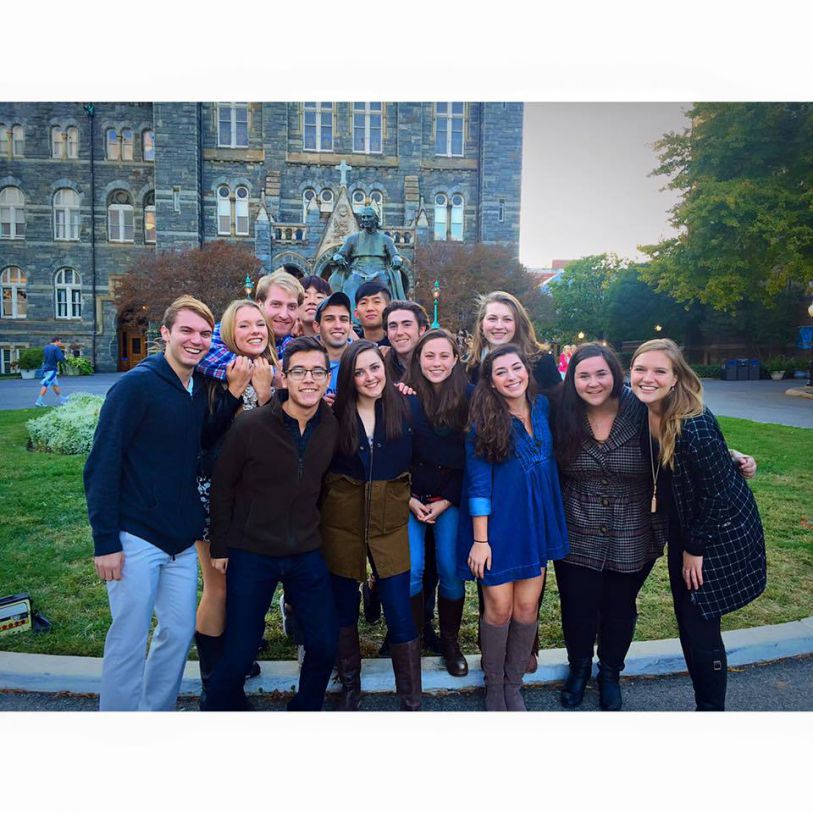 In honor of the 2017 ICCA tournament, The A Cappella Blog pursued short interviews with competing groups to develop insights into why and how groups approach competition, and to get appropriately excited for the tremendous shows ahead of us.
What's your group name and on what date is your group's quarterfinal?
Georgetown Superfood, February 4, 2017 at Rowan University.
How long has your group been around? Have you competed before?
Superfood has been entertaining the Georgetown University community since 1995! Superfood competed in the ICCA for the very first time in 2015, continuing all the way to the Mid-Atlantic Semifinals. This year marks our second time competing.
Why are you competing this year? What does your group hope to accomplish or get out of the experience?
When we first competed, not only was it a great bonding experience for our members, but we also learned so much about our sound from the feedback we received each time we performed. We really valued what the judges had to say about our set, and we appreciated the opportunity to continually improve. This year, we are competing because we've improved so much over the last two years. We want to show how much our sound has grown and evolved. We also hope to meet and connect with other a cappella groups who are just as passionate as we are about making music and having fun while doing it.
How is your group preparing for competition?
Before the holiday break, we made sure that all of the members were comfortable with and ready to perform our arrangements. We were even able to perform the set for the Georgetown community at our fall concert. Coming back from break, we have just about three weeks to incorporate some changes that our musical director made to the arrangements as well as learn our choreography! To best prepare, we are making sure each member is not only practicing on their own, but also coming to rehearsal with focus and a positive attitude. However, while we acknowledge how important it is to prepare and rehearse, we also realize that one of the most crucial things to putting on a quality performance is having fun on stage. When we are performing together, in any capacity, we are always having a great time, and we are so excited to bring that energy to the ICCA stage.
If you were to describe your group, or the set your group is planning for competition with just three words, what would they be?
Determined, Dynamic, and Daring.
You can follow Superfood online at their website: www.georgetownsuperfood.com