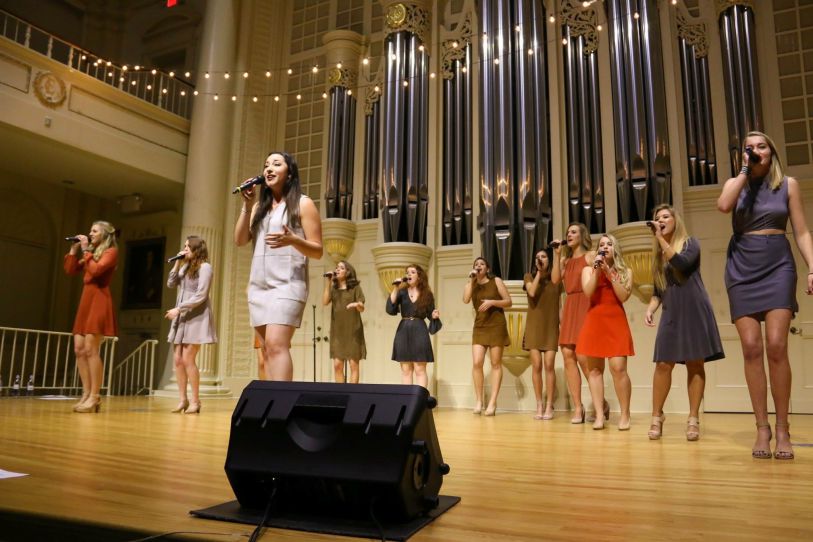 In honor of the 2017 ICCA tournament, The A Cappella Blog pursued short interviews with competing groups to develop insights into why and how groups approach competition, and to get appropriately excited for the tremendous shows ahead of us.
What's your group name and on what date is your group's quarterfinal?
The Sweet Signatures will be competing on February 11th at UGA.
How long has your group been around? Have you competed before?
Sweet Signatures, Sweet Sigs for short, was founded in 2001 at Elon University. We compete every other year, and record a full album on the off years. This gives us the chance to share our music in a variety of ways, both on and off the stage!
Why are you competing this year? What does your group hope to accomplish or get out of the experience?
The Sweet Sigs compete every other year, and thoroughly enjoy the experience each time. For some groups, competing is about securing another title or racking up more awards. While the Sweet Sigs enjoy receiving accolades and acknowledgments, our primary motivation is reaching our own goals. We push ourselves to reach our fullest potential, and support one another while doing so. We are also grateful for the opportunity to make memories that bring us closer together while traveling to new places. They are the kind of memories we talk about for years to come, and no trophy or award can ever take the place of the love and laughter shared between close friends.
How is your group preparing for competition?
We recently selected our ICCA set list and are learning music and new choreography. Our music director is hard at work on creating unique moments in our arrangements and our choreographers are adding fun nuances to the dance routines we will perform.
If you were to describe your group, or the set your group is planning for competition with just three words, what would they be?
To describe our group, we'd say we are "sassy but sweet."
You can follow The Sweet Signatures online using the links below.
Website: http://www.sweetsignatureselon...
Facebook: https://www.facebook.com/Sweet...
Instagram: @sweetsignatureselon