In recent years The Chordials have established an identity as a haunting, intense act that's been entertaining crowds well beyond Ithaca, New York, including a trip all the way to the ICCA Finals as recently as 2013. The group's distinctive style shines through clearly on their new album, Surface.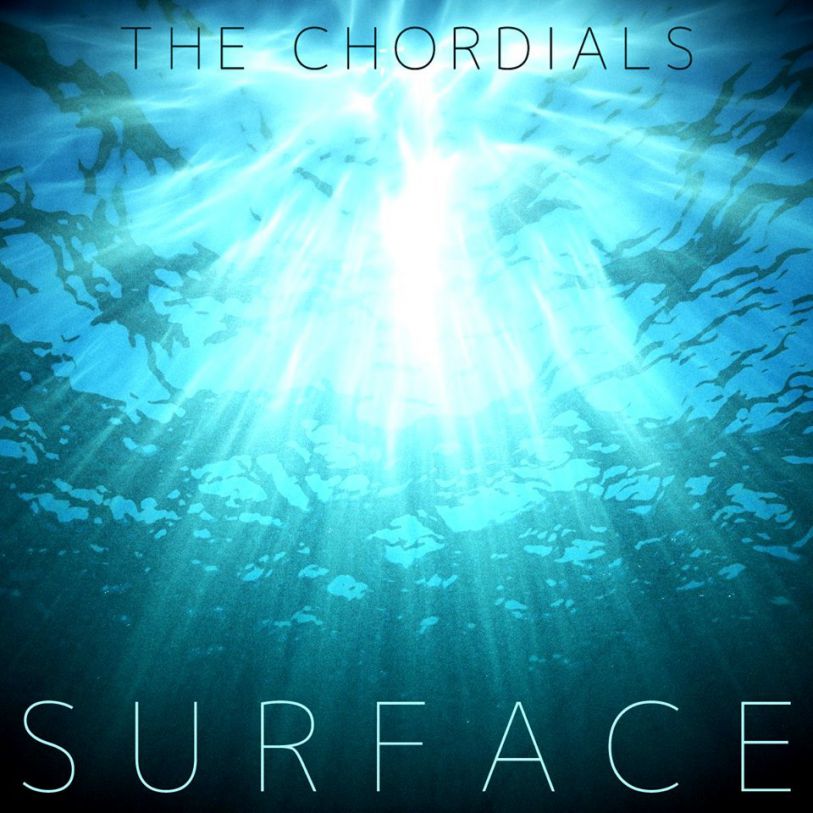 As an overarching narrative, the album's heavy sound, paired with its rippling blue cover art suggests living in the malaise of a life, figuratively, underwater. "Breath of Life," in the early stages of Surface, therefore comes across as a final breath before submersion. While Florence and the Machine has garnered plenty of play in a cappella circles in recent years, this was excellent use of a non-over-exposed song from the band's catalog to communicate the complex and conflicted story at the heart of this recording project.
From there, The Chordials did some fine work on "Lovely Day," riffing off of the Alt-J cover of the Bill Withers song to present a staccato, ponderous version of the song and a showcase for soloist Aaron smith as he works his full dynamic range and builds to each chorus and a lovely take on the bridge. On a related note, the treatment of Fleetwood Mac's "The Chain"—taking on so much of the song chorally, but over a menacing, steady bass line--added a delightful sense of danger to the track.
One of the tricky pieces of building a thematically and stylistically cohesive album is the likelihood of reaching some points at which tracks, as individually strong as they may be, start to bleed into one another or get lost in the shuffle of superficially analogous songs. Such was the feeling I wound up having for tracks like "Moving On," "Retrograde," and "You Know Where To Find Me," though The Chordials were generally shrewd about track order, for example, plugging the more funky "Choices" after "Retrograde" to mix up the sound a bit more. While Young The Giant's "It's About Time" walks this line as well, it weaves in enough different styles of sound, from the whispers of pistols to soloist Jay Grollman's opening wide at the song's most epic moments to distinguish the song.

"Trembling Hands" does include some nice water imagery to help bring us back to the album's core thematic concerns, carrying over from "Waters," which communicates a nice sense of desperation in the frantic body percussion and pleading way in which the background voices echo the soloist on the chorus.
For me, the sweetest spots of all for this album showed up in its opening and closing tracks. Beyonce's "Haunted" features an artfully reiterated refrain of "what goes up, ghost around," overlaying the lyrics and instrumentation in, well, haunting ways throughout a track that spotlights both some of the group's best vocals, and some of the best production work, courtesy of Steven Goldman at Four Legs Records. "What Now," originally by Rihanna, also stands out, representing the group's biggest sound and bits of aural sunshine shimmering through on what is otherwise—as good as it is—a pretty dark album. Better yet, the track benefits from some truly exceptional solo work from Dedzidi Ladzekpo.
Overall, Surface is a thoughtful, intense meditation on breaking through the surface to rediscover light in our lives. Moreover, it's largely fresh, and professionally executed a cappella album that feels contemporary and polished. This one is definitely worth checking out.