There are all-male collegiate a cappella groups, and then there's the all-male collegiate a cappella group. I don't mean to put the University of Oregon's On The Rocks on too high of a pedestal, nor do I mean to diminish the accomplishments of the many great all-male collegiate a cappella groups doing amazing things out there in the world. However, if you're looking for an archetype of what this specific type of group is like, or perhaps should aspire to be like in 2018, I think we've got our platonic ideal right here.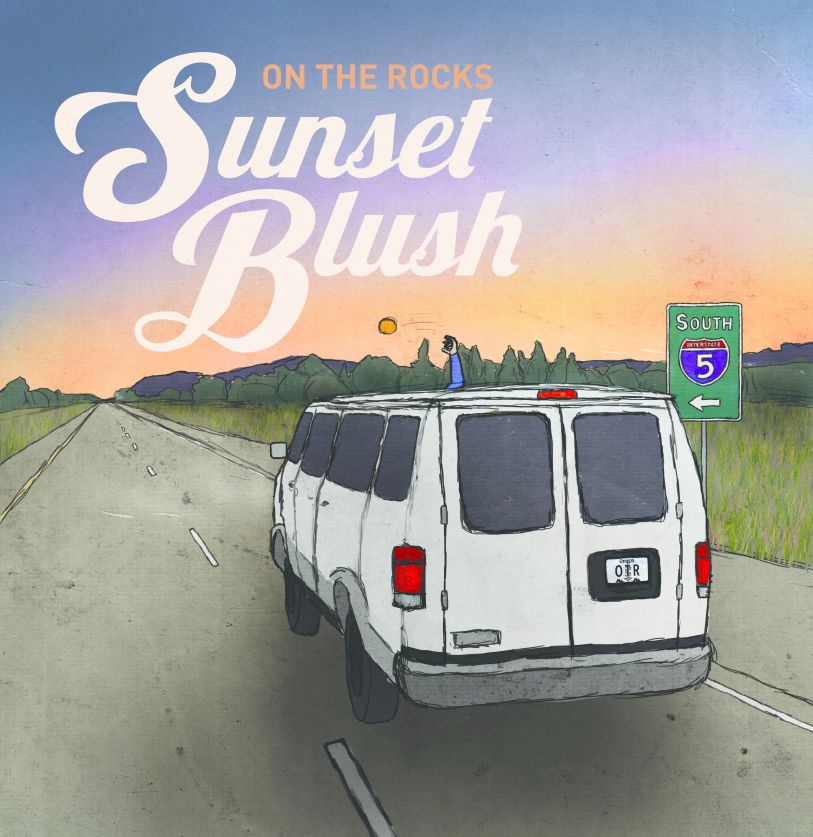 Some context. On the Rocks made one of the definitive viral videos of a cappella in 2008, with their cover of Lady Gaga's "Bad Romance." They owned their identity as a prime example of what men's college group looks like in representing their community on The Sing-Off in 2010. If these steps weren't enough, 2012 saw the release of Pitch Perfect. It would be easy enough to think the great aca-movie of our time utterly unrelated to On the Rocks, except for the Barden Bellas being loosely based upon Oregon's Divisi, which would make The Treblemakers a lot like Divisi's all-male campus counterparts, On the Rocks (to be fair, The Treblemakers are probably more fairly assessed as an amalgam of On The Rocks, The Beelzebubs, and The Hullabahoos who were featured in the source book, but these identities are intertwined in party-hard, competition-winning, aca-institution).
Thus have On The Rocks shaped the world's understanding of all-male collegiate a cappella, and thus can we understand their new album, Sunset Blush as the group's honors thesis, both encapsulating and pushing a quintessential sub-genre of the a cappella form through keen song selection, sound, and multiple original song tracks.
On The Rocks benefits from a ton of raw vocal talent, arrangements from no lesser luminaries than Tom Anderson and Ben Bram, and mixing by veritable legends in the field Ed Boyer and Bill Hare. In short, the group has a ton of tools at its disposal and capitalizes nicely.
But let's talk what makes Sunset Blush such a definitive album. There are the opening tracks to start—Justin Timberlake's "Senorita," followed by his "That Girl" and "Pusher Love Girl." Like Timberlake himself, the guys ooze sensuality and charm, doing a brilliant job of translating live a cappella charisma and showmanship into a purely audio, studio format.
From there, it's off to the races with Bruno Mars's "Gorilla." This is exactly the kind of song choice you'd expect college guys to go for, if only for the refrain of "you and me baby, making love like gorillas." The group does one better, though with lush flourishes of sound that keep the track from being dismissed as comedy, not to mention the swank production effects to refresh the sound constantly and hook listeners over and over again.
While I could do without yet another a cappella cover of Nina Simone's "Feeling Good," the guys offer up a sterling rendition of it, and the song choice does fit my suggestion of this album encapsulating the what groups are singing these days. Moreover, "Feeling Good" offers a fine transition to a pair of tracks written and with solos by music director Jasper Freedom—"You Lift Me Up" and " Crown Royal"—each with a purity of sound and old school vibe that nicely encapsulate a classy, mature style .
"You Lift Me Up" and "Like I'm Gonna Lose You" each capture a key quality of today's scholastic a cappella, too, for On The Rocks not silo-ing itself off from its campus community, but rather indulging in collaboration, first with University of Oregon Gospel Singers, then with sibling a cappella group Divisi for a particularly rich sound and fine spotlight on soloists Jordyn Brown from Divisi, and Clay Attig.
Speaking of Attig, he shines for offering both solo work and vocal percussion on a number of tracks, most notably his own original, "Embers."
On The Rocks doesn't shy away from in vogue tracks like "Colder Weather" and "Love on Top," as well as a classic like Earth, Wind &Fire's "September," and comes across the better for straightforward, polished takes, without huge frills or surprises. Beyonce's "Love On Top," in particular, underscores why the On The Rocks franchise made such a smash covering Lady Gaga in the first place in 08. Sure, there were the bells and whistles of the guys going all in on comedy and dramatic interpretation, but all the more so, the group took the music seriously and demonstrated polish on an unconventional song choice for dudes. The song choice itself is the easy part; doing it legitimate justice is what distinguishes a group like this one.
I appreciated the group's nod to Eugene, OR in the lead-in to its first track, and cover of Matt Kearney's "Coming Home (Oregon)" for the acknowledgment of who the group is via where they're from. It's easy for a group of national standing to eschew these more personalized choices, but embracing them to, instead, explore the unique creative opportunities they afford is a fine choice for a group of this stature, and a step back toward more traditional collegiate style I'd love to hear more groups return to.
So it is that Sunset Blush arrives as far more than a flavor of boxed wine, but a stunning rendering of something equal parts nostalgic and forward looking—something unmistakably beautiful as it captures the present in moment in a cappella.