Open Letters
Open Letters is a space for the things we think but do not say. Or, more precisely, things that our content manager Mike Chin wants to say and here's his platform. Consider them suggestions. Dismiss them as rants. They're here with a target audience in mind, and you're invited along for the ride.
Dear Readers,
Since we started The A Cappella Blog in 2007, the cornerstone of this site has been live event coverage, and in particular reviews of Varsity Vocals competitions. Indeed, the idea to start the site at all came up in 2006, in recognition that reviews weren't happening elsewhere—no one was archiving, let alone offering evaluation of all of the awesome a cappella going down at competitions.
And so we began. At the site's peak, I would personally go on the road for as many as eight-to-ten consecutive weekends in a season, putting thousands of miles on my Civic each spring.
Times have changed.
In my mid-to-late twenties, I lived in Baltimore, within a couple hundred miles of just about any Mid-Atlantic ICCA or ICHSA show including Finals and a number of festivals. I was a bachelor, worked a respectable office job, and lived in a hole-in-the-wall apartment—a recipe for expendable time and money to hit all of these shows and make it down south or into the Midwest a couple times a year (not to mention actually write a several-thousand word review in the days to immediately follow each event).
Regular readers likely noticed that the site's live event coverage dipped in 2015. I'd left the job behind in favor of a second round of graduate school. I wound up in Oregon, in reasonable driving distance for two or three events a year, and making an annual flight out to New York for Finals. Money and time were tighter. And I got engaged.
Fast forward to now. I've settled in Georgia where I teach college composition courses. I'm married and, in my most recent life transition, am now a father.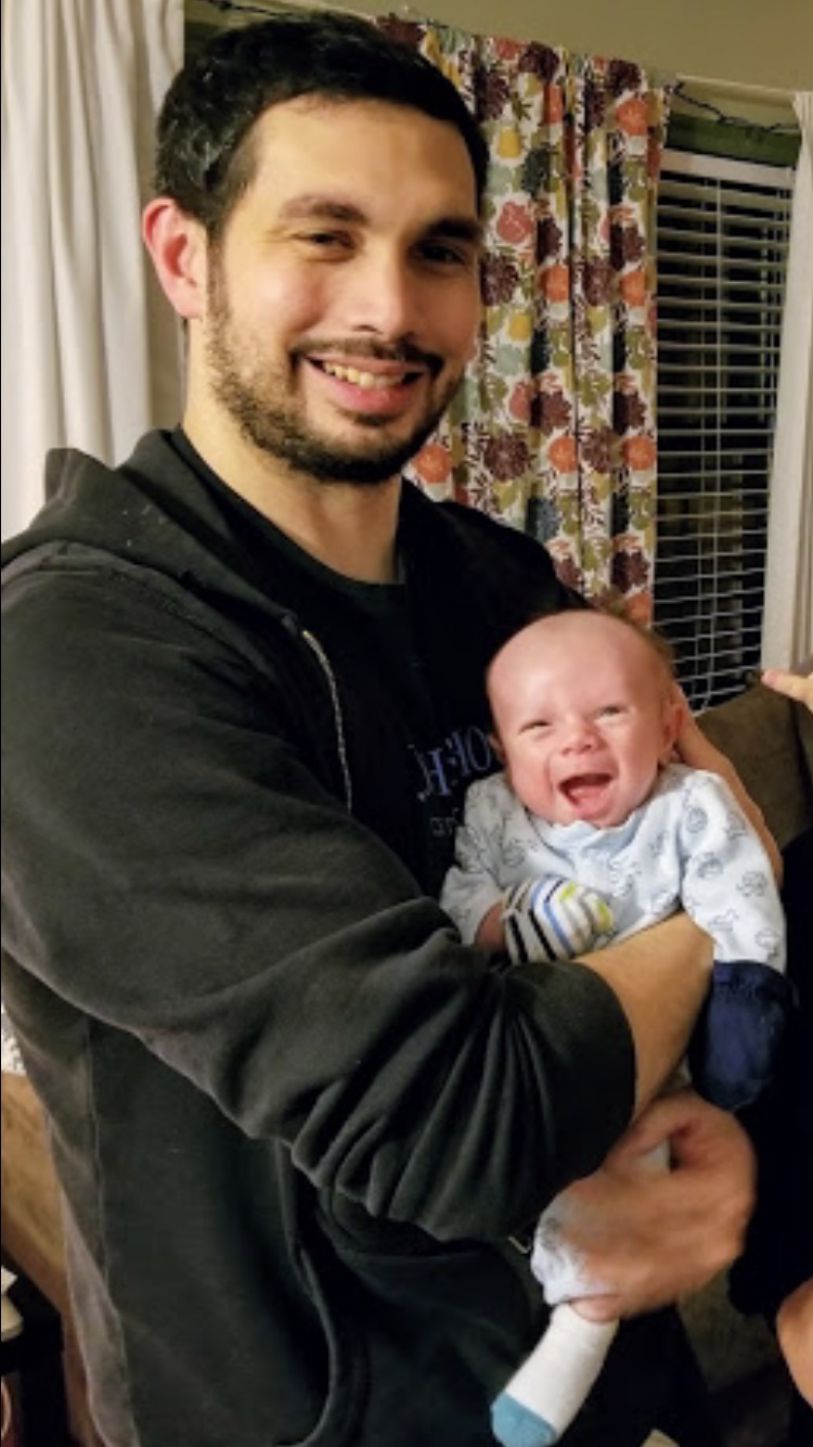 Being a father was always a long-term goal, and I always said that I didn't want to be a father until I was ready to put my child ahead of anything else.
I toyed with the idea of making it to the few Varsity Vocals shows happening this year within an hour or two of my home, or of going to New York again in April. At this particular moment, however, the time away from my family—for travel, for shows, for writing—simply doesn't feel worth it.
I've always taken pride in being transparent about how The A Cappella Blog operates, for example, publicizing our annual off-season so as to not mislead readers that they should check back to our site when we're not going to be active. And so, I want to be open here and now as well that I do not anticipate covering live events for the foreseeable future.
That's not to suggest we'll never have another event review, and in particular it's not to indicate that the site is closing. We will continue our regular columns (stay tuned as we get to each and every one of those 200 Reasons to Love A Cappella!) and special features for the foreseeable future. For the time being, however, the live event reviews are on the shelf. I appreciate your understanding, and in case you haven't encountered them, would like to refer you in particular to FloVoice and Acaville which, via their sites and social media, are among the leaders in live a cappella event coverage, doing so much of what we set out to do with the ACB from the beginning.
Keep singing, and I'll see you down the road.
Sincerely,
Mike