The ACB would like to offer a huge thanks to everyone involved in this Saturday's ICCA Mid-Atlantic Quarterfinal.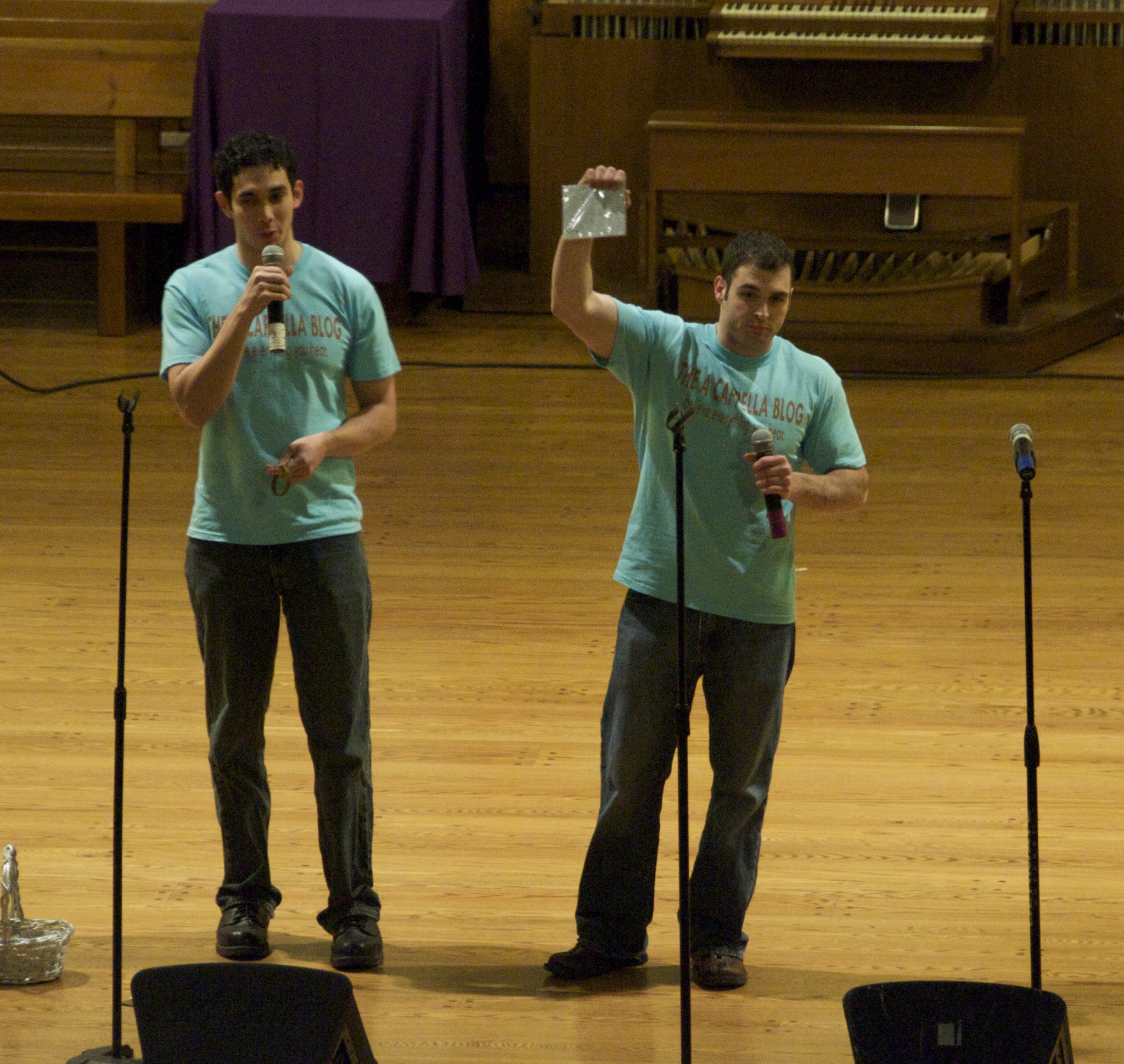 We had a ball hosting, but must acknowledge that none of it would have been possible without the support of Varsity Vocals staff like Dave Rabizadeh, Lindsay Howterton, and Amanda Newman; volunteers like Will Browar, Mike Peek, Sara Rusick, and Gen Chawluk; our amazing sound technicians from SOL Productions; the judges; the nine competing groups; co-hosts Nazareth College Call4BackUp; Nazareth College's Department of Marketing and Communications, Jamie Fazio, and countless others; and our fantastic audience.
We will have an abbreviated write-up on the show, and a ton of photos coming soon--be sure to check back!