The a cappella world is full of cool people, but those individual identities are so often lost in the broader scheme of a cappella groups or institutions. In this 10-part feature we are listing 100 of the coolest people in a cappella.
I based this list on many and varied rationale including overall impact on a cappella and the degree to which people have innovated. There's a "lifetime achievement" element of it, but also a healthy dose of "what have you done for me lately?" This isn't just about the greatest a cappella performers (though that certainly plays a role) but equally, if not more so about how much a person has given to the a cappella world, and how cool those contributions have been.
On a side note, if you get too bent out of shape about where someone ranks, or if someone's omitted, please also keep in mind that you have a guy who voluntarily writes a blog about a cappella evaluating how cool 100 people are—there is some dissonance up in here.
Did we forget some people? Almost certainly. In brainstorming for this countdown, the initial list ran well over 150 names long. Tough decisions had to be made, and besides that, there's little doubt that we forgot some very cool people. Please feel free to let us hear about it and give your favorite folks their just desserts in the comments section, on Facebook, or on Twitter.
As much as it pains us, and surely invalidates the list to an extent, we have opted to not to include anyone on the regular A Cappella Blog staff on this list.
With out further ado, we present 100-91.
100. Heather Newkirk Now more than ever, a cappella is all about social networking, and in a field full of people Tweeting, blogging, and beating the cyber bushes to stir excitement and enlightenment among the a cappella universe, Newkirk has emerged a fresh, heavily-involved face, eager to ask questions, raise ideas, and interact. Besides that, Newkirk was a major player in the rise of her collegiate group, Syracuse University Main Squeeze, which has evolved into a perennial ICCA contender in the Mid-Atlantic.
99. John Baunach In 2009, Baunach co-founded The Vanderbilt University Melodores. The collegiate a cappella world has never been quite the same since. While '90s R&B act TLC may have trademarked the album title CrazySexyCool no a cappella group has better embodied the mantra through a mix of high attitude, high octane choreography, and positively slick, innovative vocals. Baunach earns extra cool points for continuing his work in a cappella post-graduation, doing a phenomenal job as the organizer for The ICCA South Semifinals in 2012, and deftly emceeing a show that made smart use of social media by encouraging the crowd to Tweet under a common hashtag for the duration of the event.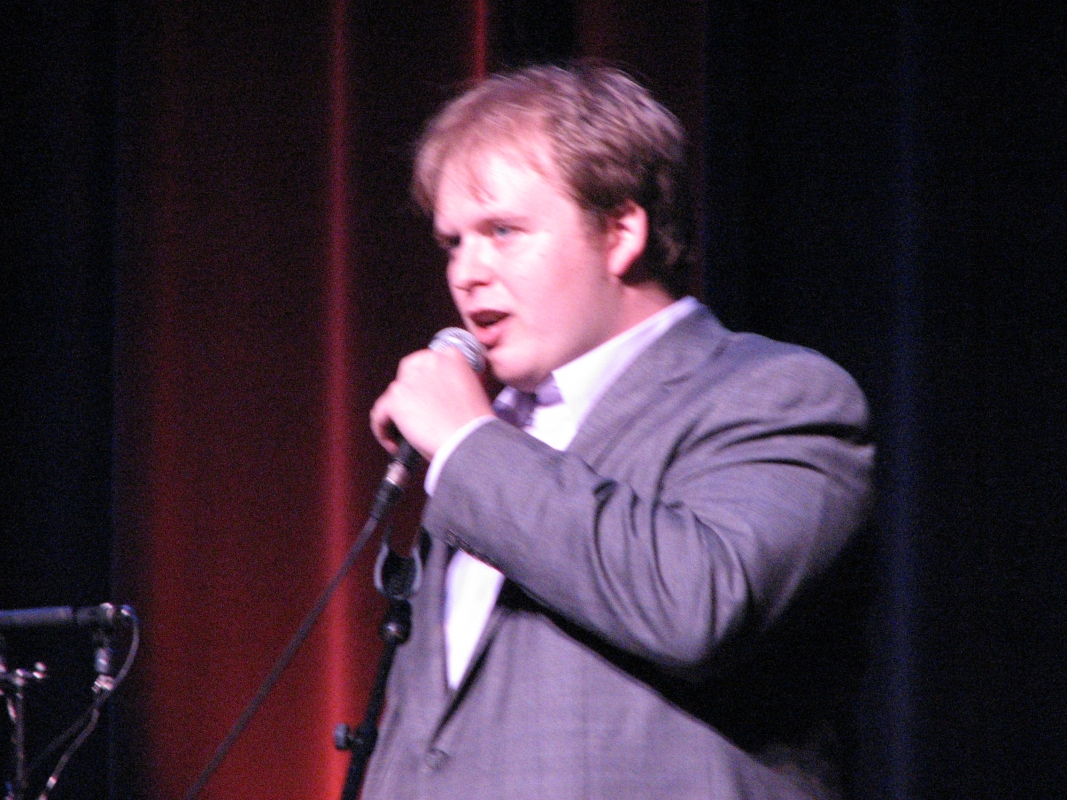 98. DW Routte When Routte, an alum of American University On a Sensual Note transferred "home" to Ohio State, few could have predicted the aca-ripples that would follow, ultimately changing the landscape of Midwestern collegiate a cappella. Routte ended up founding Buck That!, the first all-male group at Ohio State. Now a graduate student, Routte led the group to the ICCA Semifinals in 2012, as well as a big win at Wooster Jam's Voicefest. The group represents a high-octane, movement-driven style of a cappella that's sure to bring big things to the group in the years ahead.
97. Laura Long After Divisi and Noteworthy had back-to-back tour-de-force showings in the ICCA Finals in the mid-2000s, all-female a cappella seemed enter a slump. However, in early 2010s we've seen a resurgence, with folks like Delilah, The Boxettes, Musae, The AcaBelles, and GQ at the fore. We'll discuss people from each of these groups more later in the countdown, but for now, it's worth noting one of the hardest working arrangers in all-female a cappella, Laura Long. Following up on her own collegiate career with Clemson TakeNote, Long launched L's Arrangements, a site dedicated to providing top-notch all-female arrangements at reasonable prices. Folks like Long ensure that all-female a cappella isn't only blossoming today but will enjoy a bright future as well.
96. Angela Ugolini Speaking of notable names in all-female a cappella, we arrive at our first AcaBelle alum of the countdown. After leading The 'Belles to the ICCA Finals in 2009, Ugolini has gone on to sing with Musae and The Red States, and serve as musical director for post-collegiate, all-female ensemble Empire in New York City. On top of all of this, Ugolini has emerged as a stellar engineer with The Vocal Company. Multi-talented, multi-group stars like Ugolini demonstrate the fullest potential for a collegiate group alum to have a monster impact on the a cappella world.
95. Marc Silverberg Many a cappella enthusiasts have thought with wonder about a day when a cappella is considered more "legit"—a time when it's accepted as a part of mainstream music, treated as a serious art form, and considered a viable form for study and analysis. As a Westminster Choir College Deaftones alum, Silverberg has taken these interests to a new level in his quest to develop an a cappella major for college students. His thoughts on a cappella and this objective are chronicled on his blog, and just as impressive as his written thoughts is the way in which Silverberg carries himself in person— humble, kind, and 100 percent dedicated to a cappella as a way of life. While it may be some time before an a cappella major takes off, don't doubt that Silverberg may be just the person to make it happen.
94. Warren Bloom Bloom boasts an incredible a cappella resume that includes founding a group at Brandeis University (Spur of the Moment), singing with another at University of Miami, singing with and directing the vaunted summer crew, Hyannis Sound, and getting involved with numerous a cappella projects in the New York area since. Aside from his life on stage, Bloom has years of experience as an ICCA judge and a career as a music educator to back him, not to mention a pretty compelling TV review blog that has covered The Sing-Off and several non-a cappella competition shows, over at 5th Judge.
93. Kari Francis Kinfolk 9 didn't get much love for its abbreviated run on season three of The Sing-Off, but the ensemble included an unsung uber-talent in Francis. A former director of The UC San Diego Daughters of Triton, alum of The Tritones, and a part of post-collegiate group Frequency, Francis has made waves on multiple levels of the a cappella world. She may be best known for her current work with female star quad Musae, through which she's performed across the country and spoken on all-female a cappella panels at events like SoJam and The Los Angeles A Cappella Festival.
92.Ben Spalding Between strong showings on The Sing-Off from groups like Eleventh Hour and Soul'd Out, to the increasingly stellar overall shows at ICHSA Finals, there's no question that high school a cappella is on the rise. The next evolution of the form is on the cusp of realization courtesy of Centreville High School Forte, the 2012 ICHSA finalists whose Kickstarter campaign funded a CD of all original music. An all-original a cappella album is a daunting prospect for groups at any level, much less a group of pre-collegiate teenagers. Their guiding force? The one and only Spalding. An alum of The University of Kentucky AcoUstiKats and CASA's program manager for high school outreach, Spalding represents some of what's best about scholastic a cappella--empowering the young a cappella stars of tomorrow to achieve greater heights than the generation that preceded it. Spalding is all about that mission, and that's pretty cool.
91. Corey Slutsky What has Corey Slutsky done in the a cappella world? Better question: what hasn't he done? Whether he was simultaneously starring with The G-Men and Kol HaKavod at Michigan, performing with Canadian pro group STREETNix or California crew Voxel Rox, beatboxing for The SoCal VoCals as a grad student, founding Voices Only, reviewing albums for the RARB, leading workshops at SoJam, judging ICCAs, or recording one-man band a cappella videos for YouTube, Slutsky has truly been there and done that for countless major a cappella projects.