A quick news round up from the week...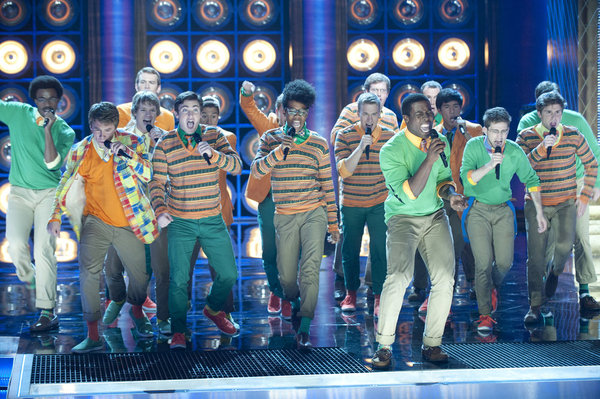 Though the ratings for The Sing-Off season three still aren't exactly thriving, the show got some good news this week when The Dartmouth Aires' Queen medley hit the number one spot on the iTunes Soundtrack Songs chart. You can read more on the show's success on iTunes this season here.
-The deadline for ICCA and ICHSA registration is now behind us. As of now, the high school competition is set to kick off in Connecticut and California on January 21, while the college tournament get going on January 28 in St. Louis, then kicks into high gear with quarterfinals across the US on February 4. You can check out the most up to date schedule here.
-Production for the film adaptation of Mickey Rapkin's Pitch Perfect is well under way. At least part of the film will shot at Louisiana State University, and there's an interesting article on the financials going on behind the scenes available here. The comedy is set to star Anna Kendrick, Brittany Snow, Rebel Wilson, Adam Devine, and Alexis Knapp. You can check out the fledgling IMDB page for the project here.
-The Yale Whiffenpoofs--the oldest collegiate a cappella group and contestants on the 2010 Sing-Off made an appearance on The Daily Show Tuesday. Check out the clip below, starting around the 2:30 mark.