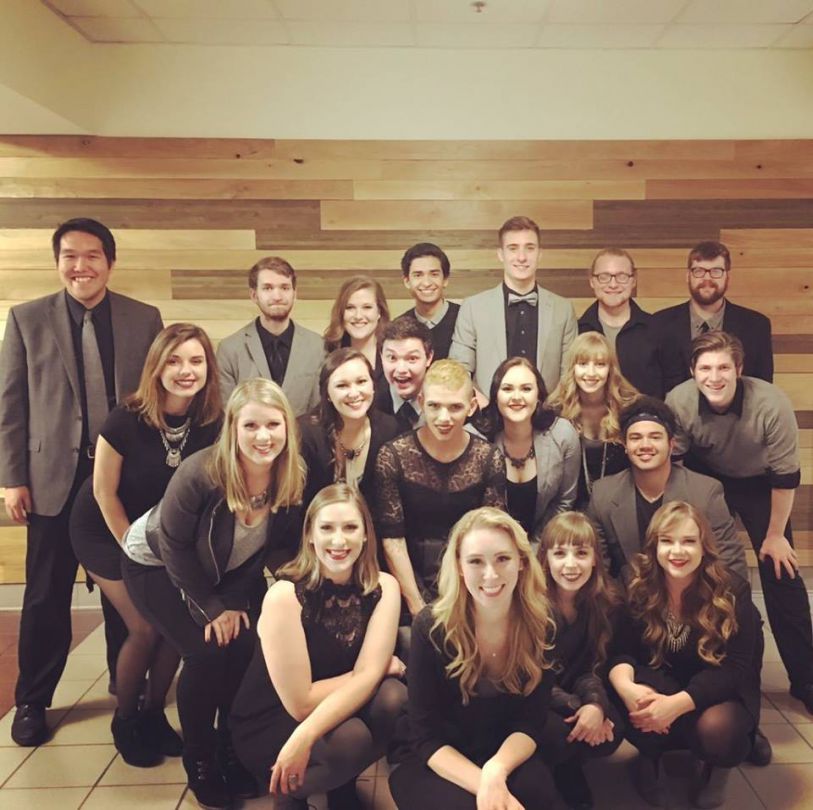 In honor of the 2017 ICCA tournament, The A Cappella Blog pursued short interviews with competing groups to develop insights into why and how groups approach competition, and to get appropriately excited for the tremendous shows ahead of us.
What's your group name and on what date is your group's quarterfinal?
We are Genuine Imitation and our quarterfinal is February 25th at Missouri State University.
How long has your group been around? Have you competed before?

Our group was founded in 2001 and we have competed in ICCA multiple times since then.
Why are you competing this year? What does your group hope to accomplish or get out of the experience?

We are competing because we all have enjoyed the competitions in the past and we see it as great motivation to better ourselves and work to improve our sound each year. We took a lot of new singers in August, and we have been working hard to create an entirely different sound that is unique to this group of individuals. So we are hoping to bring something unique to ICCA this year while acclimating our younger members.
How is your group preparing for competition?
We started learning our ICCA set in late November. We had a few performances scheduled during that time, so the time we had allotted to ICCA prep was somewhat sporadic because we were preparing for those gigs. But now that the new semester has started we have learned our music and starting choreography. We also have a few weekend rehearsals scheduled where we get together, sing and do something fun like grab lunch or ice cream after. 
If you were to describe your group, or the set your group is planning for competition with just three words, what would they be?

Diverse, determined and funky.
You can follow Genuine Imitation online using the links below.
Facebook: https://www.facebook.com/kugenuineimitation/?fref=ts