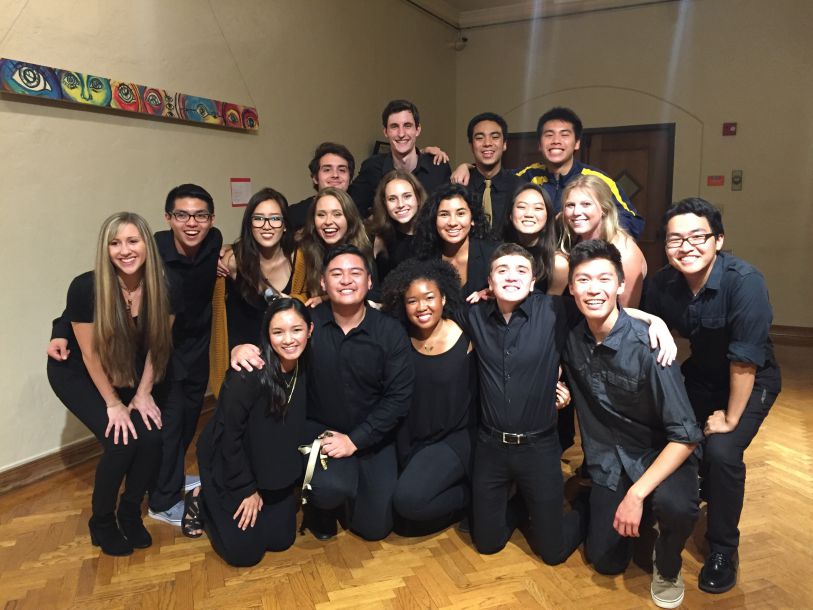 In honor of the 2017 ICCA tournament, The A Cappella Blog pursued short interviews with competing groups to develop insights into why and how groups approach competition, and to get appropriately excited for the tremendous shows ahead of us.
What's your group name and on what date is your group's quarterfinal?
We are Resonance, from the University of California, Los Angeles! Our quarterfinal is on February 11th at Pomona College. 
How long has your group been around? Have you competed before?
Resonance was founded in 2012. This is actually our first time competing in the ICCA's!
Why are you competing this year? What does your group hope to accomplish or get out of the experience?
At the end of this year, there will be no more original members of Resonance. With that in mind, the graduating class really wanted to end their time in the group with a bang and do as much as possible, including competing. We've competed once in the 2015 Los Angeles A Cappella Festival Scholastic Competition, and walked away with an eagerness to improve our sound, as well as an appreciation for competitions. Competing tends to bring out the best in your craft, and we really want to push ourselves to see what we can accomplish. For us, it's not about winning. It's about creating good music, making a set that we're proud of, and having that set positively impact a larger community. 
How is your group preparing for competition?

We decided on competing before summer break, and one of our members, Brandon Tai, has been working on the arrangements for our ICCA set since that decision was made. We're ready to start the new year with every member already knowing their part for our set. We hope to hit the ground running and begin learning choreography as soon as possible.   
If you were to describe your group, or the set your group is planning for competition with just three words, what would they be?
Three words to describe this group: hungry, passionate, growing
You can follow Resonance online using the information below:
Website: http://www.uclaresonance.com/ 
Facebook: https://www.facebook.com/uclar...  
Twitter: @uclaresonance 
Instagram: @uclaresonance