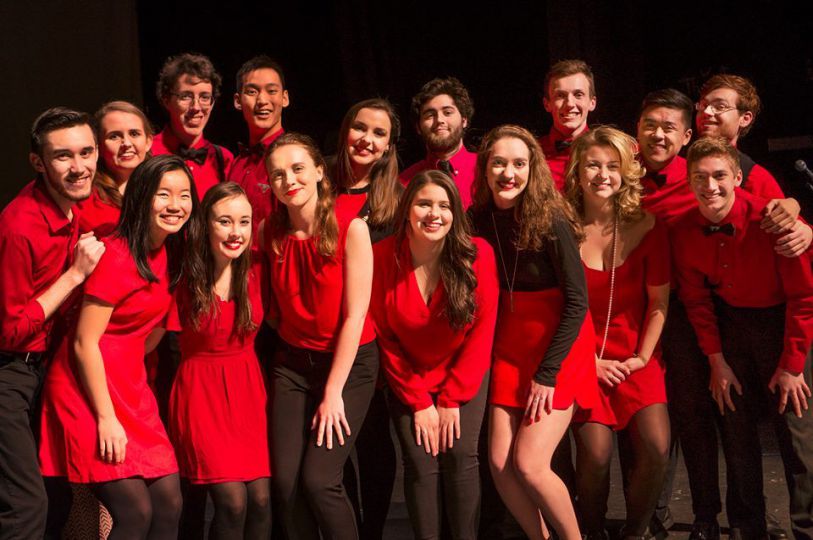 In honor of the 2017 ICCA tournament, The A Cappella Blog pursued short interviews with competing groups to develop insights into why and how groups approach competition, and to get appropriately excited for the tremendous shows ahead of us.
What's your group name and on what date is your group's quarterfinal?
We are the Hot Notes from Fordham University in the Bronx, NY! Not many people know this, but our name comes from the Duke Ellington standard, "Hit Me with a Hot Note." We'll be competing in the Northeast quarterfinal on Saturday, February 18th at New York Society for Ethical Culture. 
How long has your group been around? Have you competed before?
The Hot Notes were founded in 2011 as an a cappella vocal jazz ensemble. This will be our third time competing in the ICCA. Last year, we advanced to the Mid-Atlantic Semifinal for the first time which was an unforgettable experience! We've grown so much over the past few years and semifinals is definitely testament to that!
Why are you competing this year? What does your group hope to accomplish or get out of the experience?
We want to build off of our momentum from last year. Last year was a huge year for us and we're determined to make an even bigger splash this time around. But most importantly, we are such a tight-knit family and we want to use ICCA as an opportunity to learn and grow closer together. 
How is your group preparing for competition?
We're finalizing some new arrangements now and will be jumping into choreography when we return from break. It's gonna be a fun and exciting set! 
If you were to describe your group, or the set your group is planning for competition with just three words, what would they be?
Different, weird, surprising. We love to surprise people with our arrangements by putting twists on them and interpreting songs from fresh perspectives. We try to draw people in by giving them something they've never heard before. We also try to stick to our roots as a vocal jazz ensemble, so we cover a lot of "old" songs, and our newer arrangements often have jazz influences.


You can follow The Hot Notes using the information below:
Facebook: https://www.facebook.com/Fordh...
Instagram: @FordhamHotNotes
YouTube: https://www.youtube.com/user/f...