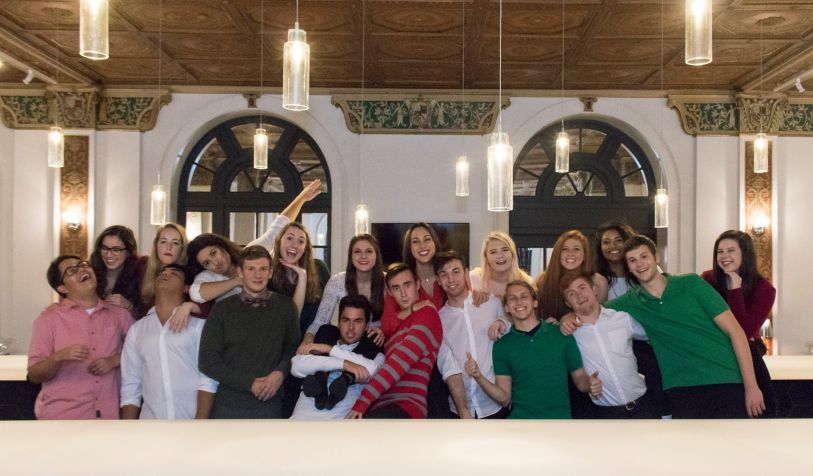 In honor of the 2017 ICCA tournament, The A Cappella Blog pursued short interviews with competing groups to develop insights into why and how groups approach competition, and to get appropriately excited for the tremendous shows ahead of us.
What's your group name and on what date is your group's quarterfinal?
Decadence A Cappella; February 4, 2017.

How long has your group been around? Have you competed before?
Our group was founded in 2010 and we have competed in ICCA for the past 4 years. 

Why are you competing this year? What does your group hope to accomplish or get out of the experience?
This year, we are competing to make it past the Quarterfinals. As our group is fairly new, we have not yet had the opportunity to advance. Our group has been building up its numbers every year and we are currently at the largest number of members that we have ever had. With 19 members, it is incredibly important to us to enjoy the experience and gain valuable performance skills.

How is your group preparing for competition?
We have already begun arranging our songs for the competition. Along with that, we will be rehearsing every day for around two weeks until the competition. These rehearsals include working on singing technique and choreography as well as discussing the meaning of each song in detail. 

If you were to describe your group, or the set your group is planning for competition with just three words, what would they be?
Emotion, determination, empowerment.

You can visit Decadence online using the links below:
Facebook: https://www.facebook.com/stlouisdecadence/?fref=ts
YouTube: https://www.youtube.com/user/sludecadence/featured