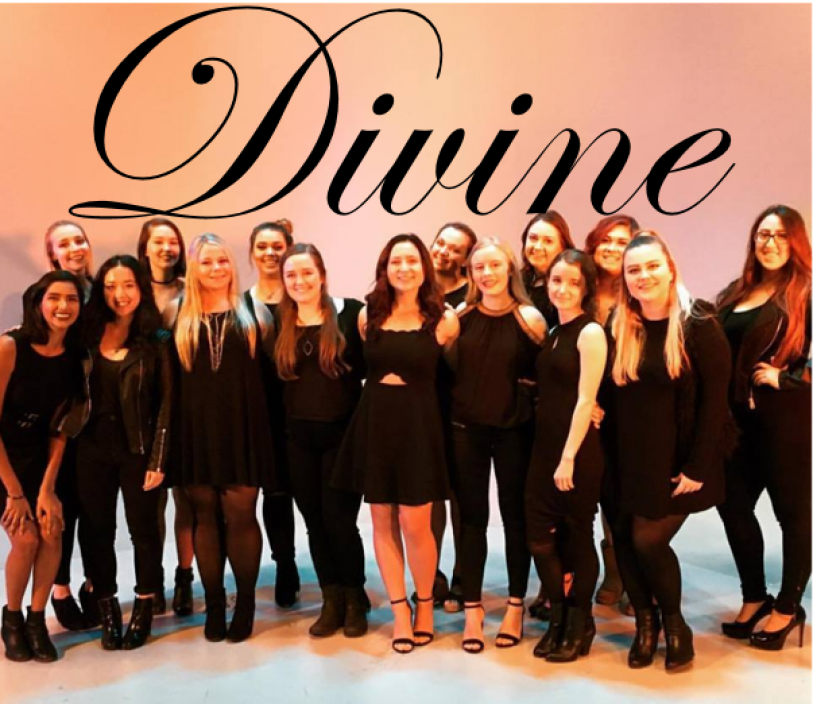 In honor of the 2017 ICCA tournament, The A Cappella Blog pursued short interviews with competing groups to develop insights into why and how groups approach competition, and to get appropriately excited for the tremendous shows ahead of us.

What's your group name and on what date is your group's quarterfinal?
We are Divine, Oregon State's Female Acappella team. Our quarterfinal date is set for January 28th.
How long has your group been around? Have you competed before?
Our group has been around since 2003, we have competed almost every year since.
Why are you competing this year? What does your group hope to accomplish or get out of the experience?
This year we were fortunate enough to be able to recruit five new members, all extremely talented and continue to exceed expectations with each practice. This new component of raw skill has encouraged us to push our boundaries, create a difficult set, and set goals to make it to semis this year at ICCAs. Our group has always been tight- knit; we are all great friends and I think the love we have for each other individually, combined with the passion we have for music, along with our drive to do well at competition this year has produced amazing memories, and whats better than that in terms of experience?
How is your group preparing for competition?
Our group currently rehearses nine hours a week, not counting our gigs on top of that. However long, we never view practice negatively or as a chore, everyone has great attitudes, and we have been so incredibly fortunate to have the community of Corvallis supporting us. The Majestic Theatre downtown has opened its rehearsal rooms to us free of charge so we are able to practice with mirrors, local businesses like Corvallis custom have given us discounts on our outfits for competition, businesses on Monroe street have allowed us to put up signs and flyers advertising our fundraising concerts, and the local paper, The Gazette Times put us on their front cover a few weeks ago! Its great to look out when we are performing and seeing people from around town supporting us with smiles as well. we wouldn't be able to do what we do without our friends, family, and community.
If you were to describe your group, or the set your group is planning for competition with just three words, what would they be?

With our group being all-female, we aim to only perform songs that are female- empowering, and not degrading to women. unfortunately sometimes today you turn on the radio and hear songs with catchy beats, and awful messages. We think its important to hold ourselves to a different standard; we want young girls who come watch us to be able to look up to us, and with a positive message.
That being said: i would describe our set as Strong, Empowering, and FUN
You can follow Divine on Facebook here: https://www.facebook.com/osudi...