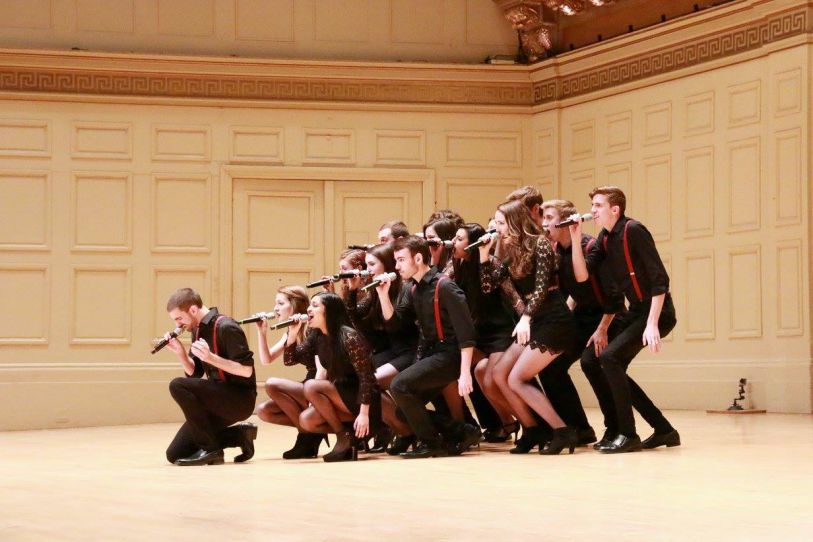 In honor of the 2017 ICCA tournament, The A Cappella Blog pursued short interviews with competing groups to develop insights into why and how groups approach competition, and to get appropriately excited for the tremendous shows ahead of us.
What's your group name and on what date is your group's quarterfinal?
Our group's name is Distilled Harmony, and our Quarterfinal is on February 11 at Tufts.
How long has your group been around? Have you competed before?
Distilled Harmony has been around since 2003 and has competed in every ICCA since 2011. In that time, the group went from not even placing at our quarterfinals to placing 2nd in both the Northeast Semifinal and the Wildcard rounds of last year's ICCA.
Why are you competing this year? What does your group hope to accomplish or get out of the experience?

We compete in the ICCA every year because it motivates us to push the limits of what we think we can achieve. Every year we set out to create exceptional music, but more than that, we go through the journey that is ICCA and come out on the other end as better musicians, vocalists, performers and, most importantly, a stronger family. 
How is your group preparing for competition?

The road to ICCA is a long and difficult one. Like many groups, we have a heavier practice schedule and spend more time focusing on details that may escape us if we weren't preparing for a competition. However, we also partake in bonding activities that are strictly reserved for competition season the bonding activities that  make ICCA the highlight of each year. Our group really looks forward to these activities, as they are such an important part of what makes us a strong team.
If you were to describe your group, or the set your group is planning for competition with just three words, what would they be?
Distilled Harmony can be self-described as "hungry","passionate", and "authentic."

You can follow Distilled Harmony using the links below:
Website: http://www.northeastern.edu/distilledharmony/
Facebook: https://www.facebook.com/DistilledHarmony/
Twitter: https://twitter.com/nudistilled